Spanish I Prairie School Class:
What a fabuloso year I had with my three Spanish musketeers: Dacota Muth, Hailey Heppner, and Emily Andrews. We started the year by learning the Spanish alphabet and all the names of the countries and capitals of all Spanish-speaking countries in the world. We learned about introductions and greetings as well.
We then moved to vocabulary immersion (a ton) grammar (a ton) - the girls owned the verb conjugation of the infinitives, -ar, -er, and -ir verbs. Where my girls had a little trouble was with the "to be" verbs (ser y estar). Those verbs are hard to master, but they were complete rock stars. There was memorization involved and practice, practice, practice.
I am proud my girls kept with their work and they brought a smile to me as teaching the Spanish language is one of my favorites of all time.
It was been such a sweet ride teaching Spanish for 17 years at Prairie. I will never forget all my sweet students who took Spanish I, II, and III (Thanks so much for the little extra stress Ross and Eli - you were supposed to take Spanish III in Morgan and pestered my administrators because you wanted to take this class with me! - I appreciate your belief in me being an excellent Spanish teacher). I am proud of all our wins in competitions from dances - remember that Hannah Kinnison, Makayla Baker, Emma Stump, Andrew Littlefield, Patrick Thompson, Garrett Lindell, and Eli Marler? acting, remember that Caleb Baker? When you made animal sounds for competition - one of my favs!; planning and making our Spanish commercials - remember that Brady Stump - our first commercial you wrote and directed? Remember one of our funniest commercial Devin Littlefield, Kendall Williams, Ian Fauconier? playing soccer, playing instruments (with Mrs. Lawson as our piano accompanist remember that Ryan Dollerschell? Composing a beautiful Spanish song - remember that Ross Stump? My heart warms at the thoughts of the past, especially when we competed with native speakers and winning a place in the podium - I mean come on!. We had many laughs, tears, stresses, Latin American food, and academic battles won.
Remembering the past, many of my students had a natural gift for Spanish (A few I remember: Ross Stump, Eli Marler, Kendall Williams, Patrick Thompson, Mckinley Thompson, Devin Littlefield, Rebecca Kaiser, Hailey Heppner - forgive me if I am forgetting names.
One of my proudest moments is when students tell me how they tested out of Spanish I in college! I also had students directly going to Spanish III. I also love it when students tell me how they are in class and they think to themselves, "Oh yes Mrs. Long taught me that." "I already know that, thank you Mrs. Long." Hannah, Garrett) Oh how I love you guys! I have students who travelled abroad and are fully immersed in the Spanish language (Mckinley Thompson and Eli Marler). I also have students who can speak the language with such fluency is simply stunning, Aiden Marler and Kendall Williams.
Thank you so much for the beautiful memories in our little Spanish world. I also want to thank my amazing administrators Tabitha Piel and Joe Kimmel for supporting our Spanish class beyond 100% could've not dreamt of having better bosses. Finally thank you to my teacher comrades (Mrs. Krager, Mrs. Johnson, Ms. D, Mrs. Samber, Mrs. Bailey, Mrs. Ramseir, Ms. Brendee) for being such a kind audience with your littles - it gave us practice time - and thank you to all my high school colleagues for sharing your time so we could practice for our Spanish class.
Hasta Luego,
Sra. Long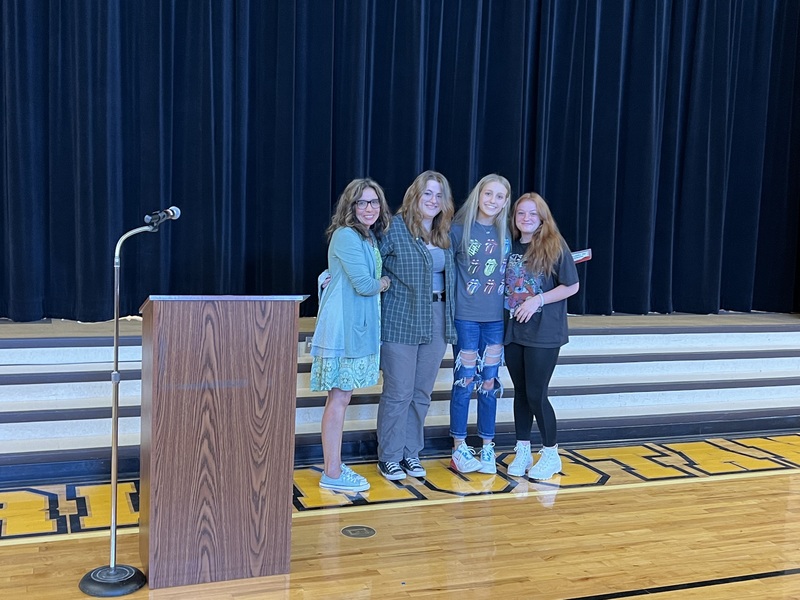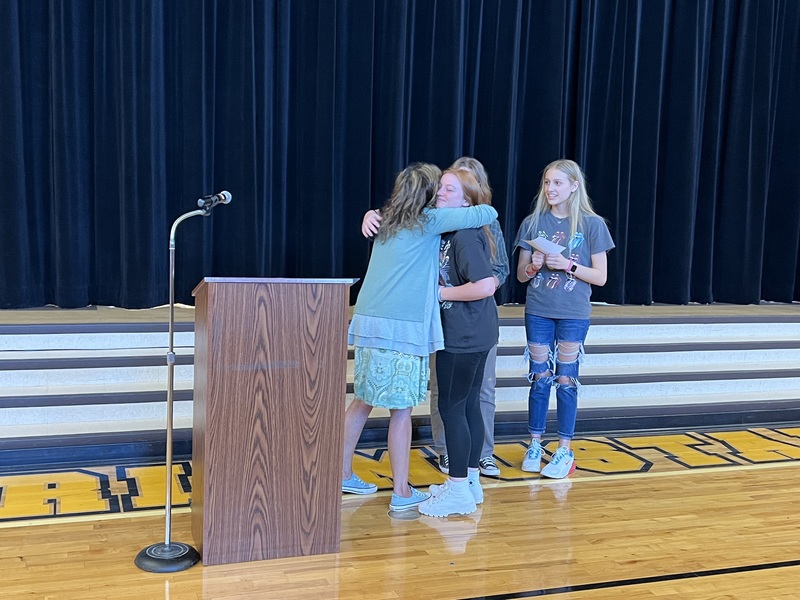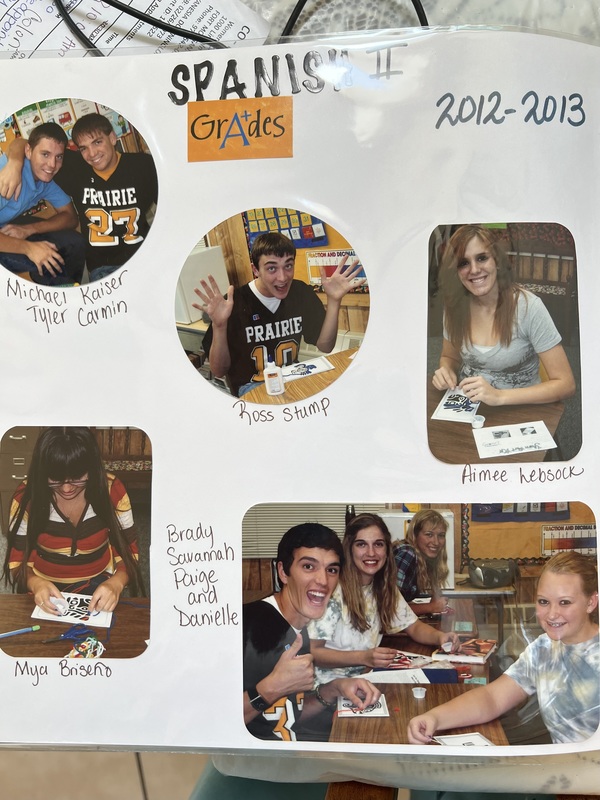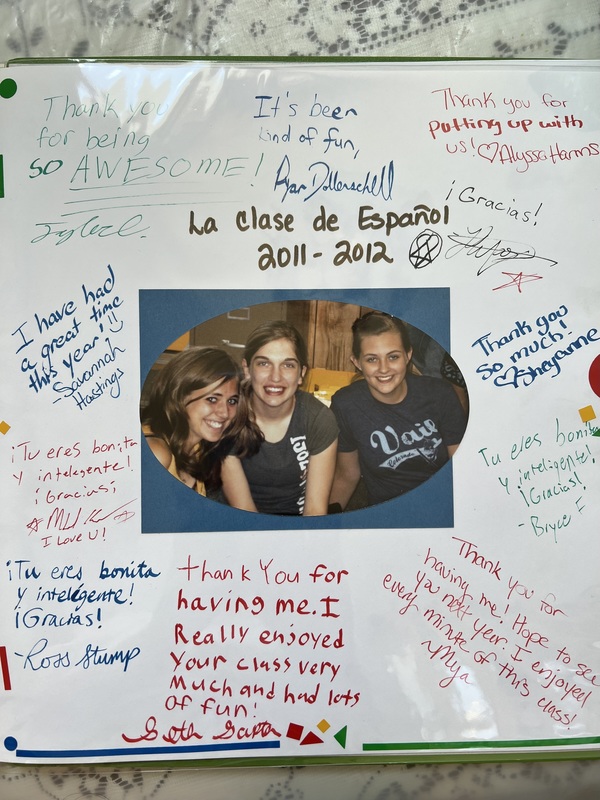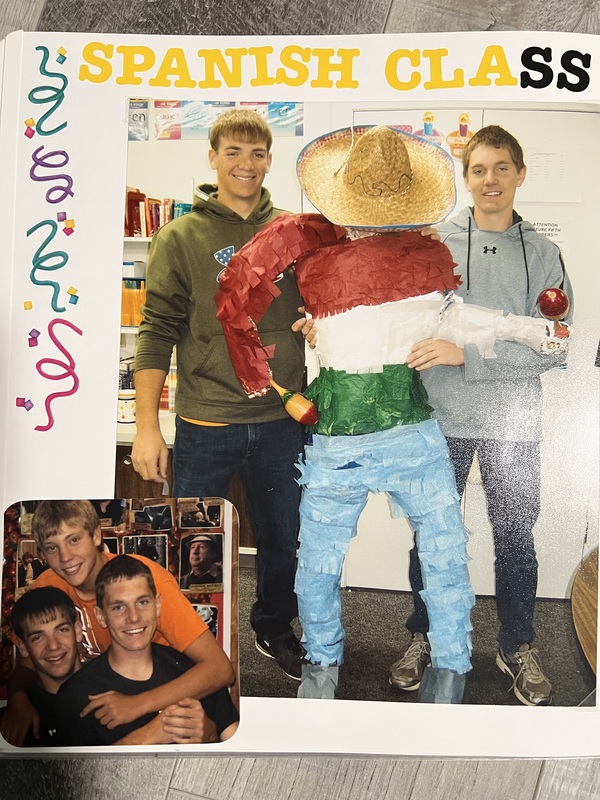 This is Brady Stump by the way. Brady and Ross used to visit my 5th grade classroom in the old building. Emma would say to him, "Brady, she is my teacher!" Te amo Emma Stump.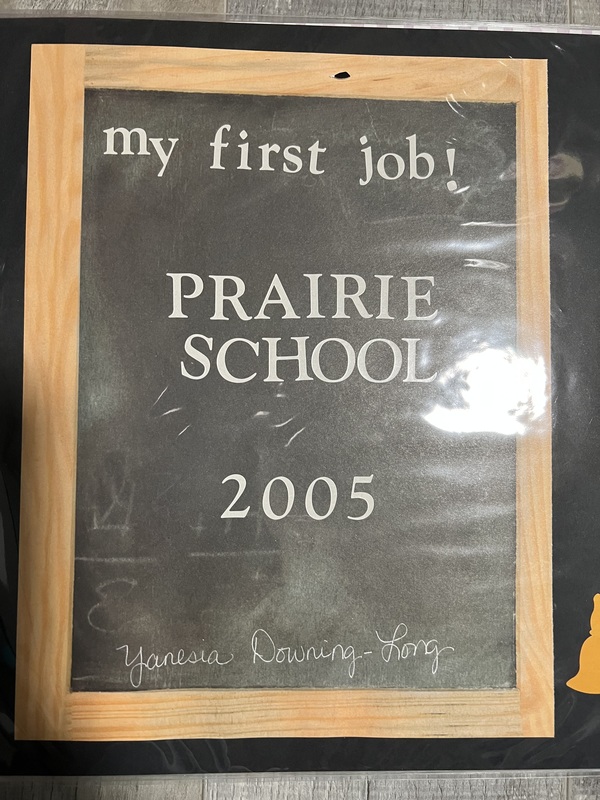 God bless everyone. Gracias for such wonderful memories.