News
Please come support Prairie FBLA!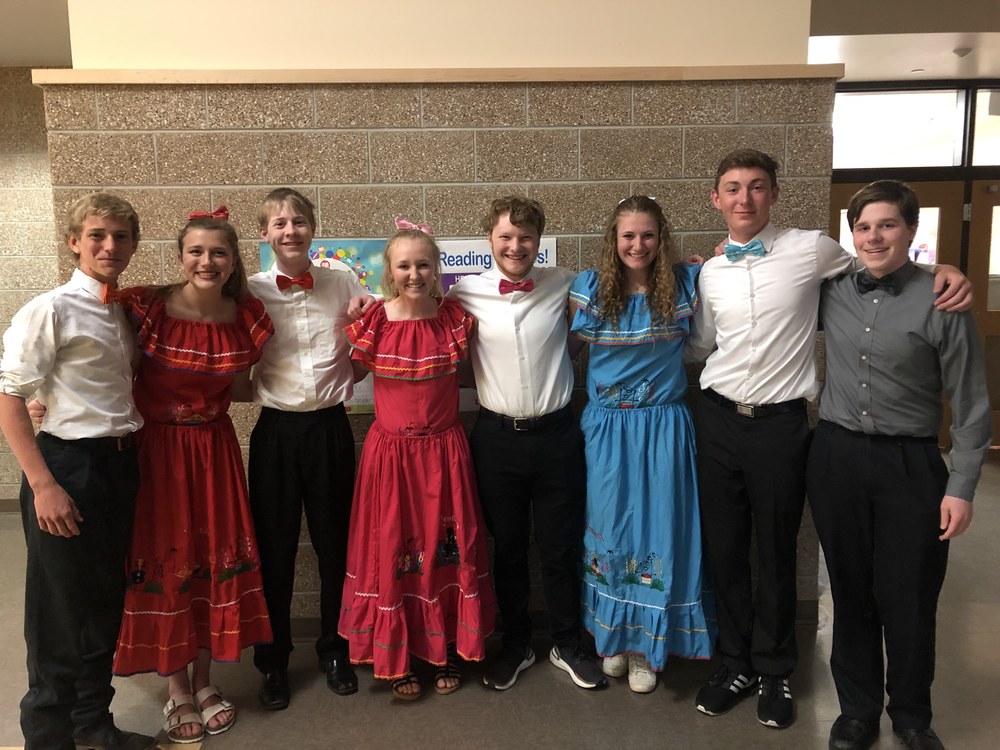 The 2018-2019 Spanish II Class this year was such a joy to teach. This group of students are driven, responsible, and charming. We tackled the Spanish future tense verbs...
SEE ALL NEWS
LIVE FEED

Prairie School District
3 days ago
Summer Hours: Prairie School will be open Monday-Thursday through May. In June and July the office will be open on Tuesdays from 8:00-3:00. Then August 1st, school hours will resume. Please contact Tabitha Piel at tpiel@prairieschool.org if you need prompt assistance.

Tabitha Piel
1 day ago
MCC Art Opportunity view image

Mrs. Debra Meece, FBLA Adviser
4 days ago
FBLA night at El Jacal view image

Mrs. Larson - FFA Advisor
5 days ago
Happy Monday! Members: we are moving cemetery clean-up to this Friday the 24th! Please meet at the Stoneham cemetery at 8:00 with gloves, weed walkers, mowers, racks, and trash bags! See you Friday!
Mrs. Roxanne Marick, Mathematics
5 days ago
Prairie High School Class of 2019 view image
SEE ALL POSTS