News
Happy Spring Break, and 4th quarter!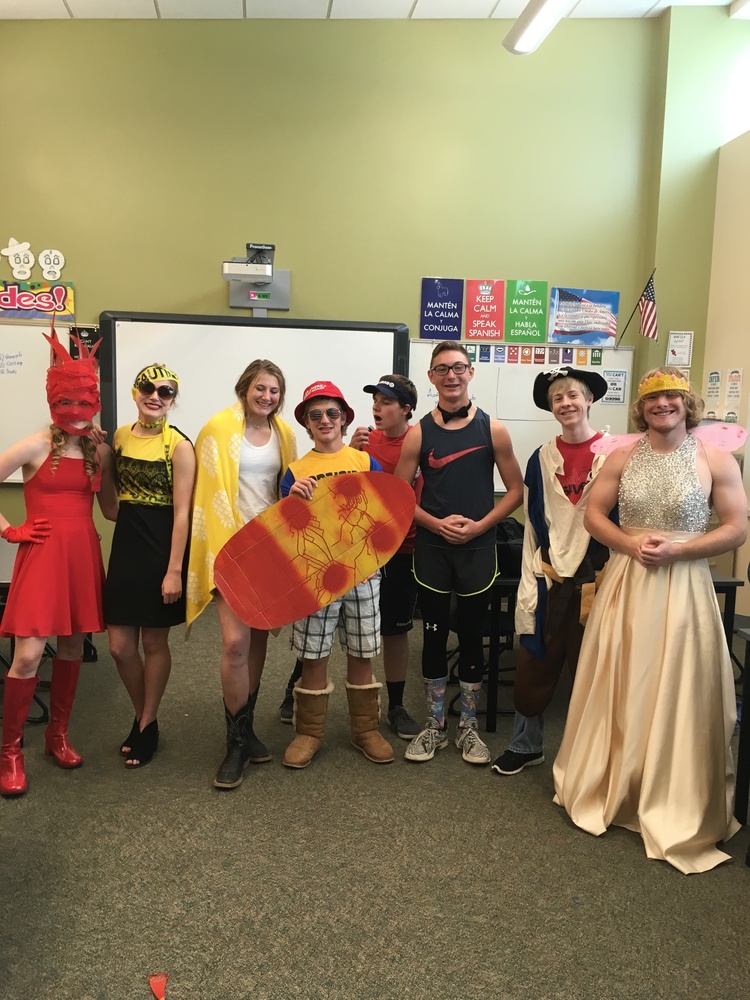 NOTICIAS DE LA CLASE DE ESPAñOL Spanish II students have been busy memorizing and dancing the song, Llévame by Ana Gabriel. They have the song memorized almost to 100%....
SEE ALL NEWS
LIVE FEED

Tabitha Piel
20 days ago
Prairie School has an opening for a full-time teaching position, which is 1/2 time Music, for the 2019-2020 school year. Please email Tabitha Piel at tpiel@prairieschool.org or call the school at 970-437-5351 for information. Applications may be found on our website at the following link: https://bit.ly/2tGSP5i. The position will be open until filled. Prairie School is an equal opportunity employer.
Mrs. Dollerschell, Knowledge Bowl Sponsor
about 5 hours ago
Congratulations to Ayden Marler, Patrick Thompson, Walter Jordan, Devin Littlefield, Hannah Kinnison, and Eli Marler for their 3rd place finish in the State Knowledge Bowl championships! These students spent the last two days on the CSU campus where they competed in 2 written rounds and nine oral rounds of grueling competition. They represented Prairie well!! Great Job! view image
Kendra Holloway
about 12 hours ago
Fleming does not have enough players for a baseball team, so our game with them is canceled on 4/4. We will pick up a game 3/28 in Haxtun at 3:00.

Mrs. Jennifer Dollerschell, English Language Arts
1 day ago
It may be Spring Break, but these Prairie Mustangs were on the road this morning at 5:30 heading to the Colorado Knowledge Bowl Championships! Day 1 is in the books and finds the Mustangs sitting in 3rd place by a narrow margin. The team competes again tomorrow...stay tuned! view image

Stacy Pollart - Career Coach
3 days ago
Congratulations Amy & Walter!! These two Mustangs were selected as two of the 9 Morgan County Rural Electric Scholarship recipients for 2019. Each received a $1,000 scholarship to be used next year as they continue their education at the next level. view image
SEE ALL POSTS