Happy New Year!
Wahoo - we have the second quarter under our belts! I hope your family enjoyed Christmas break. We are well-rested and ready to conquer the third quarter.
The fifth grade students worked on their writing skills using the Write Now Right Now curriculum during the second quarter and we will continue using this curriculum during the third quarter. My students have mastered writing topic sentences. My most taught method for writing topic sentences are occasion/position statements. This type of topic sentence has a complex sentence that contains a subordinating conjunction - compound sentences are popular as well in the fifth grade. We will also learn how to use infinitives, list statements, rhetorical questions, and appositives for topic sentences.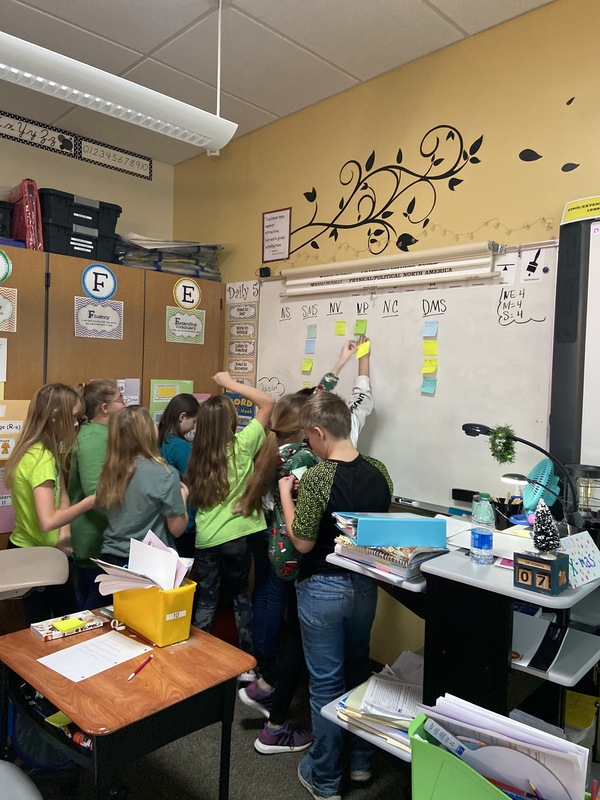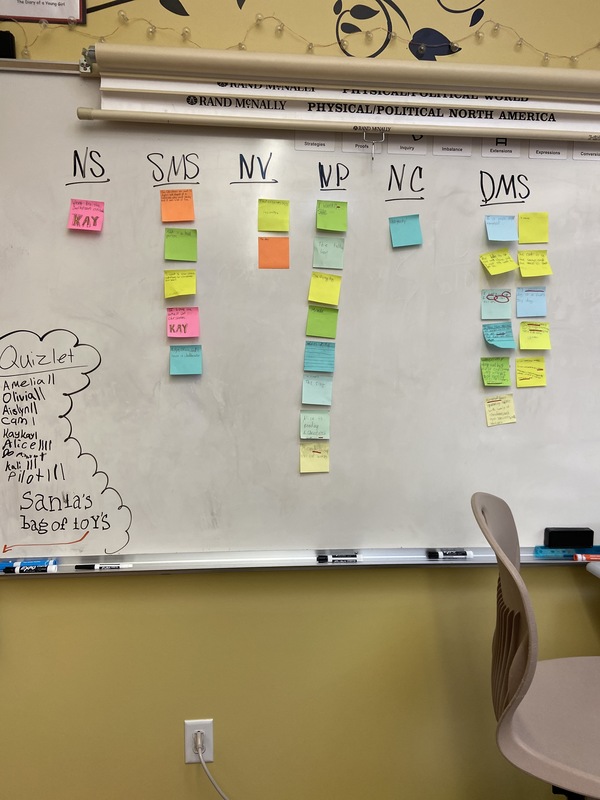 During this activity, we reviewed the five requirements of a sentence. The students had to write a correct and an incorrect sentence on two sticky notes. On the board we classified them as (correct, needs verb, needs punctuation, needs capitalization, or doesn't make sense). Students then shared their sticky notes with their neighbors and they were responsible to "file" the sticky notes under any of the given categories. This experience was eye-opening to them. Many of them thought those were correctly written sentences and had mistakes. This was a beautiful moment to embed the writing process making emphasis on "editing."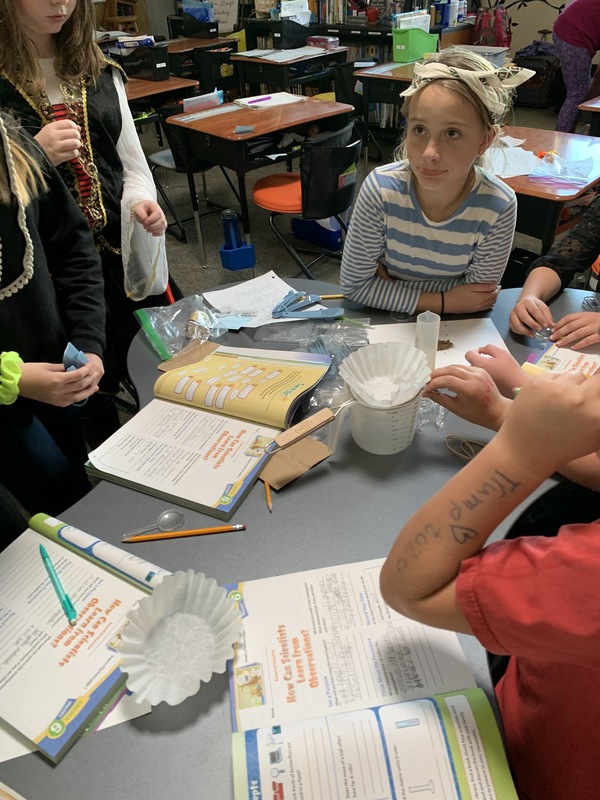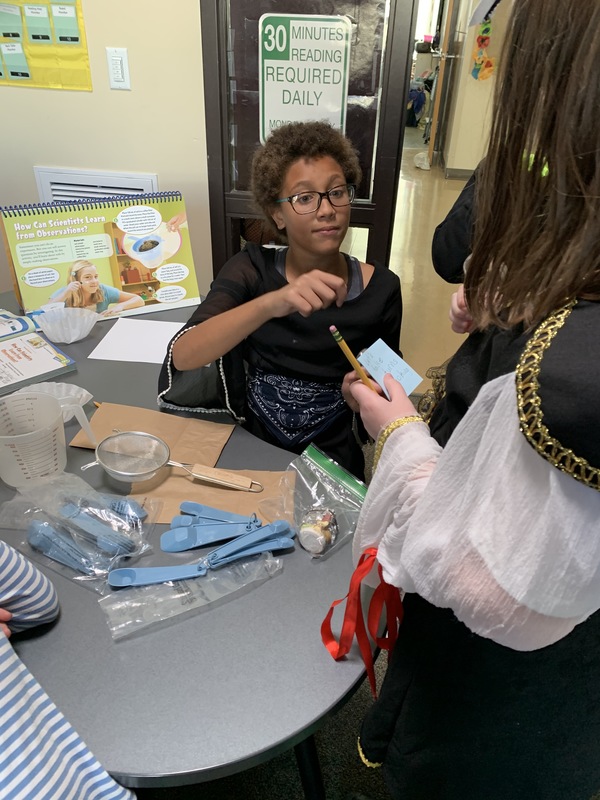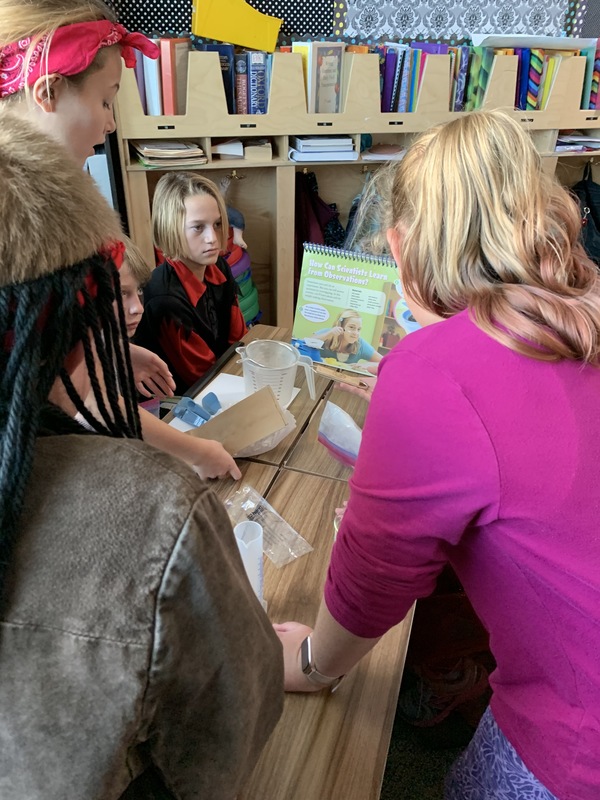 We finished our scientific method unit. One of our labs had to do with recording observations. Students had to bring a soil sample from home, labeled with the date, location, and depth below the surface. They weighed the mass of the samples (dry/wet) and soil properties were discussed.
Our big project for this quarter has to do with renewable and nonrenewable resources. The students are city utility engineers tasked to research the depletion of coal and possible viable resource replacement options which they will then present to the city council (Mrs. Long). The students are currently researching and building their power point slides.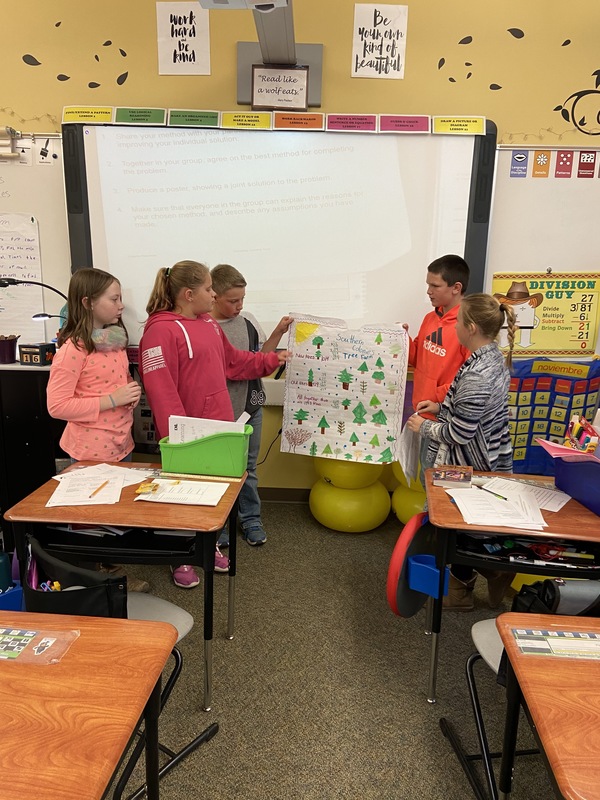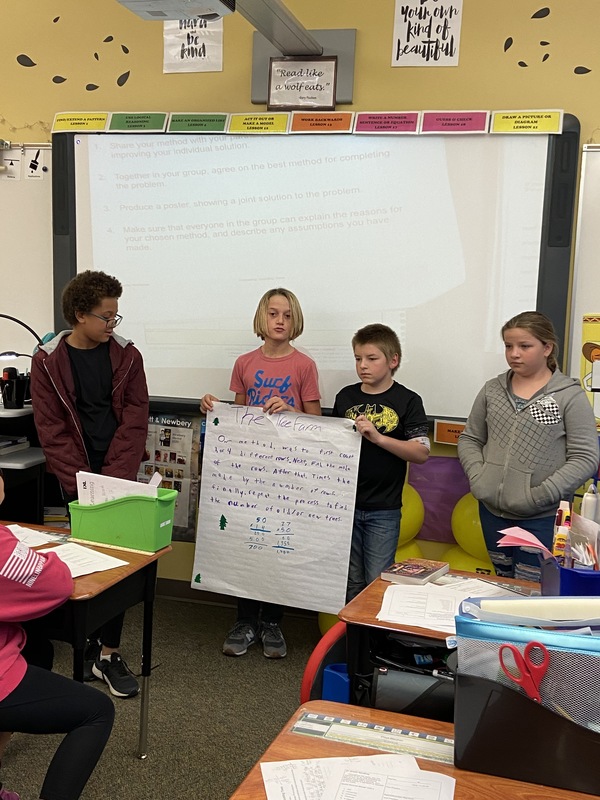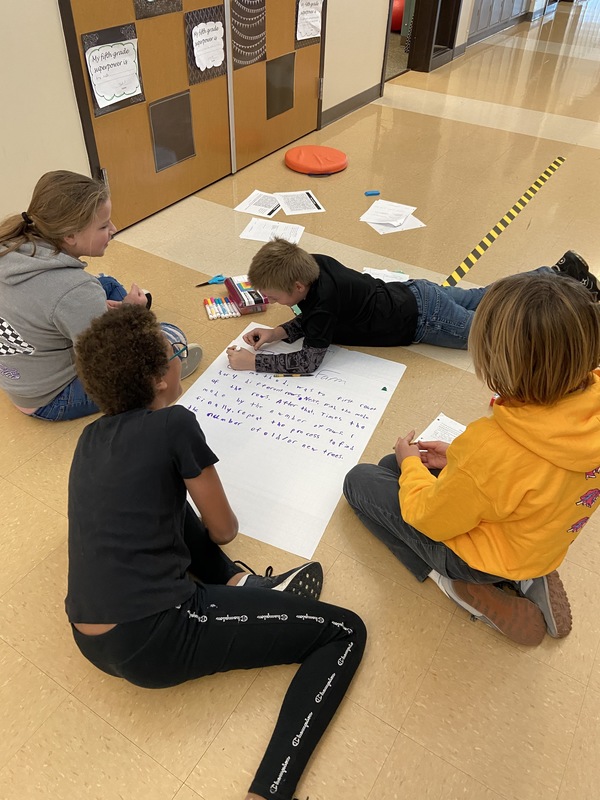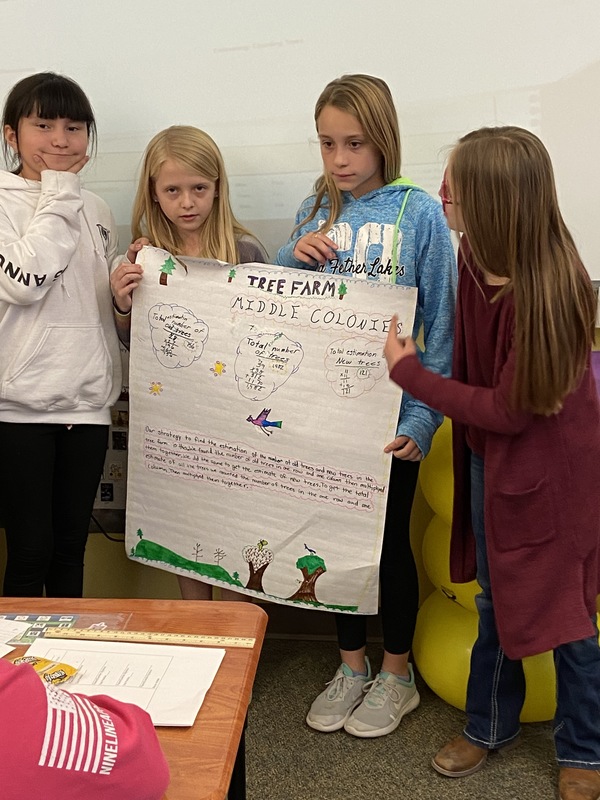 I try to make my best effort to always include real-world application when it comes to mathematics. One of my favorite activities is, "Estimating: Counting Trees." (I learned of this activity from Mrs. Marick). The mathematical goal of this lesson is to solve a simple problem using ratio/proportion and data collection. What I want for my students to experience from this activity are constructing arguments, being able to critique the reasoning of their peers, and perseverance. I enjoyed watching them work together, listening to their arguments, and listening to their presentation.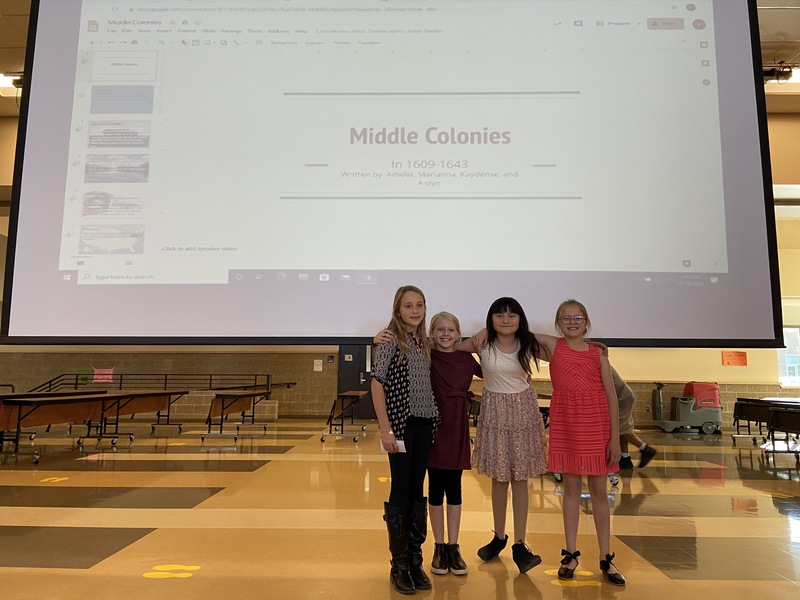 Middle Colonies Group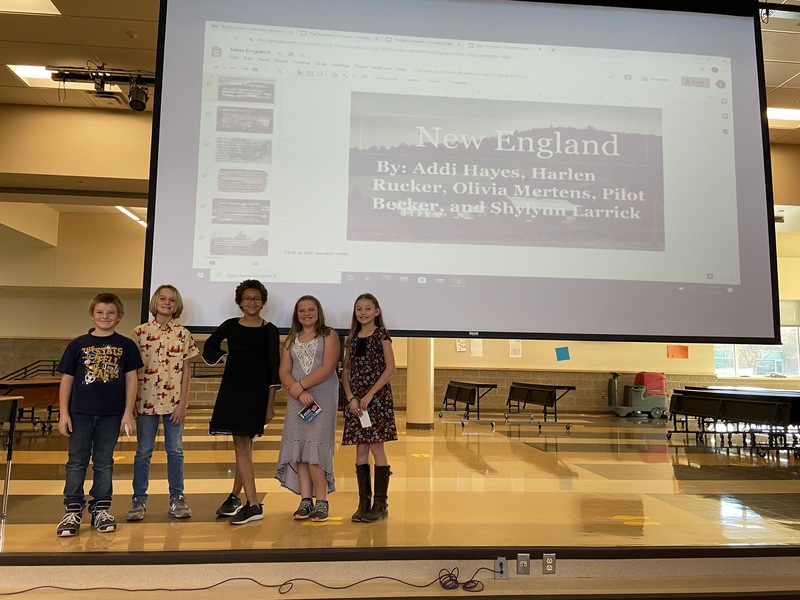 New England Colonies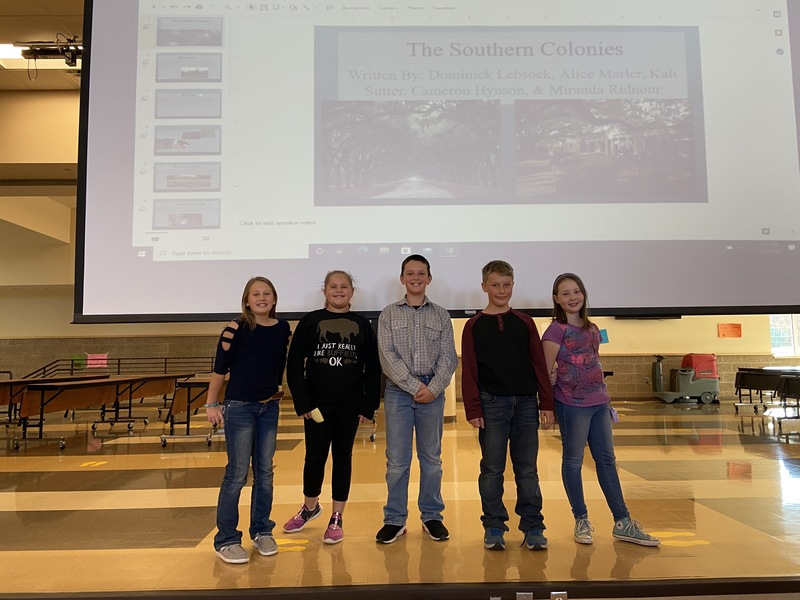 The Southern Colonies: This group was the one who received the most votes.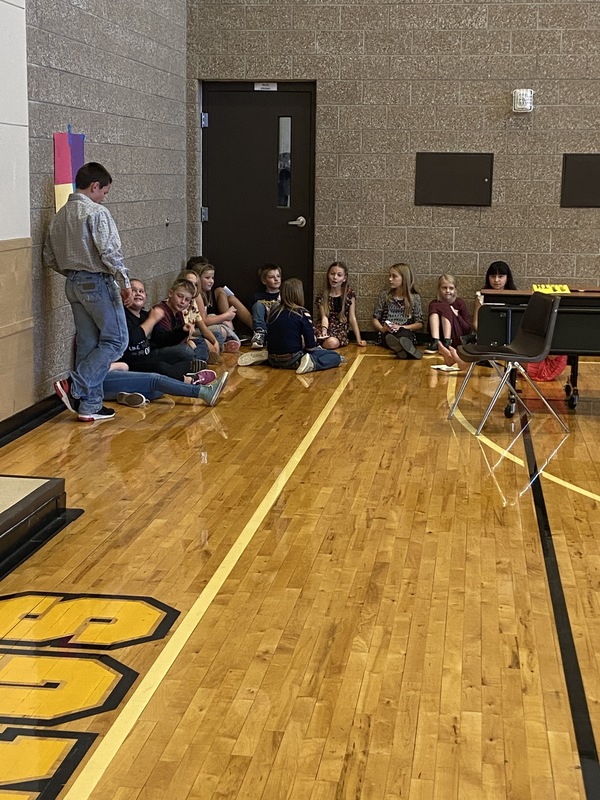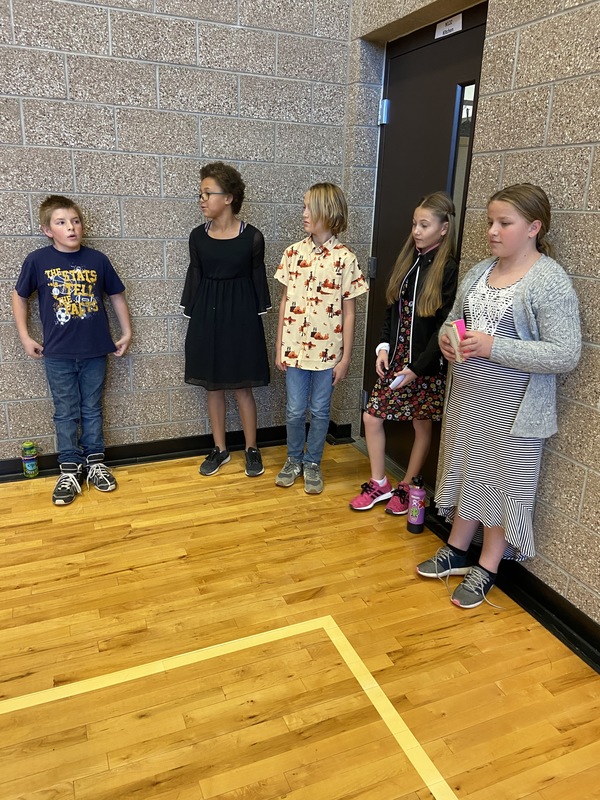 Practicing before the big presentation.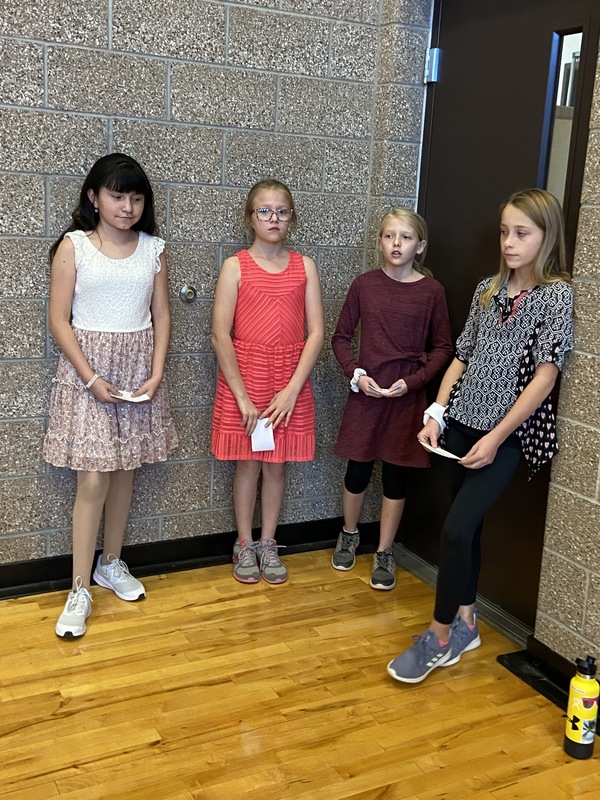 We are very nervous to speak in front of a bigger audience.Fif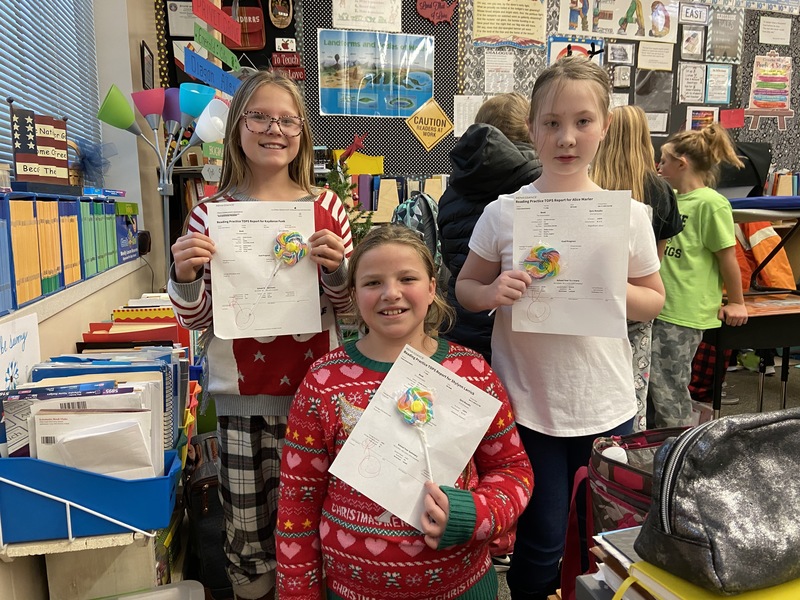 Students rocking their final test on reading swoops.
The study of Colonial America is a must in the 5th grade. Students were grouped and they chose a colony to research. Their goal was to attend the Colonial Fair Trade, convince other colonists to come live in their colonies (older Prairie students) using the power of persuasion. Once they were done researching and building their power points, they practiced presenting in class. I gave my students feedback because it seemed to me they were on a history lesson - reading long tedious slides, and no enthusiasm at all.
After the feedback, they went back to fix slides and presented a second time. By this time I could tell I had talked to a "wooden post" as not many changes were made. I invited Mr. Monheiser and Mr. Wilcox to be an audience for them and provide feedback. I am thankful for these two teachers who came to help my fifth graders - they provided the fifth graders with such valuable feedback. I was able to see so much improvement on the third practice round. I fired questions at them and they seemed confident!.
The day of the presentation finally came. Some of them were so nervous they got the giggles. Alas, the response to, "What is your economy like?" was pretty comical - some of them responded, "Oh it is nice." "Oh we get along." One of my co-workers said her first thought was, "Oh oh! The Honduran is not going to be happy." (that made me chuckle). I have to say I was very proud of all of them - there were lessons learned and it was a good experience for them. It warms my heart to see how hard they worked and how nervous they were to present in front of the older kids. I know my students will do an even better on the future projects in the fifth grade.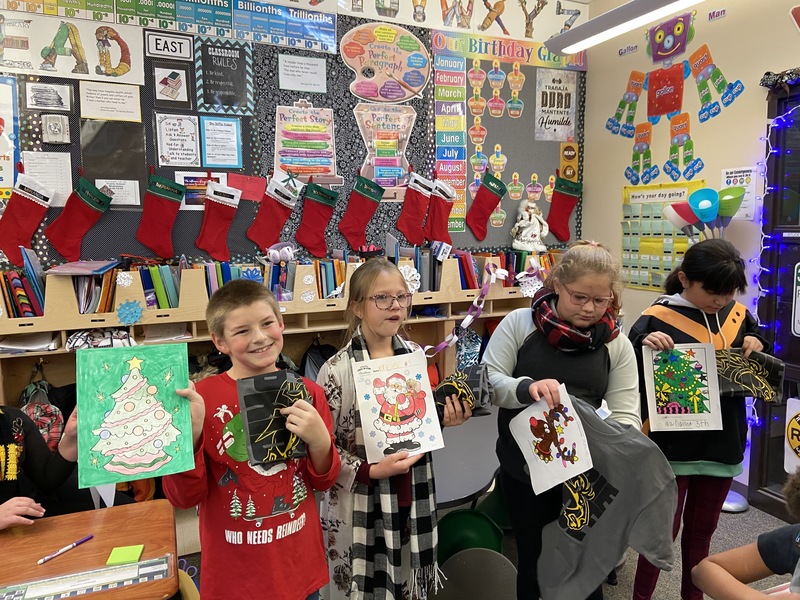 Coloring contest winners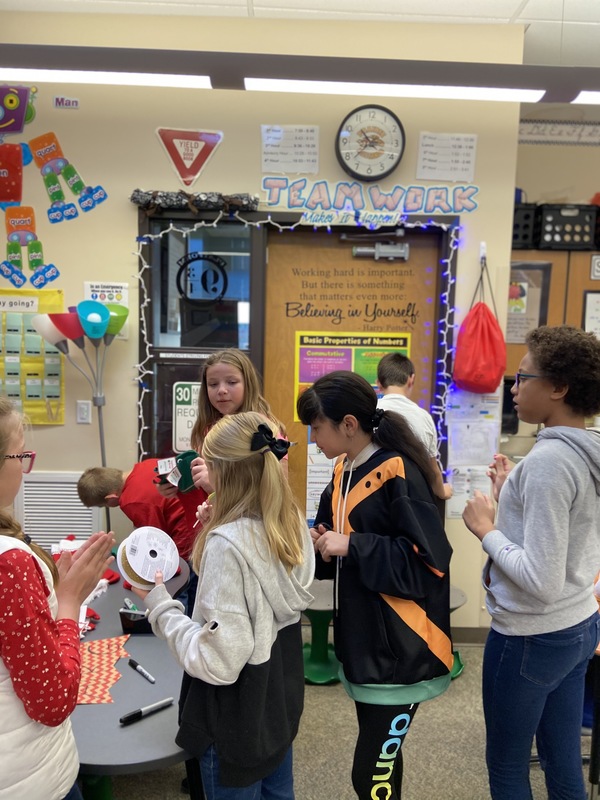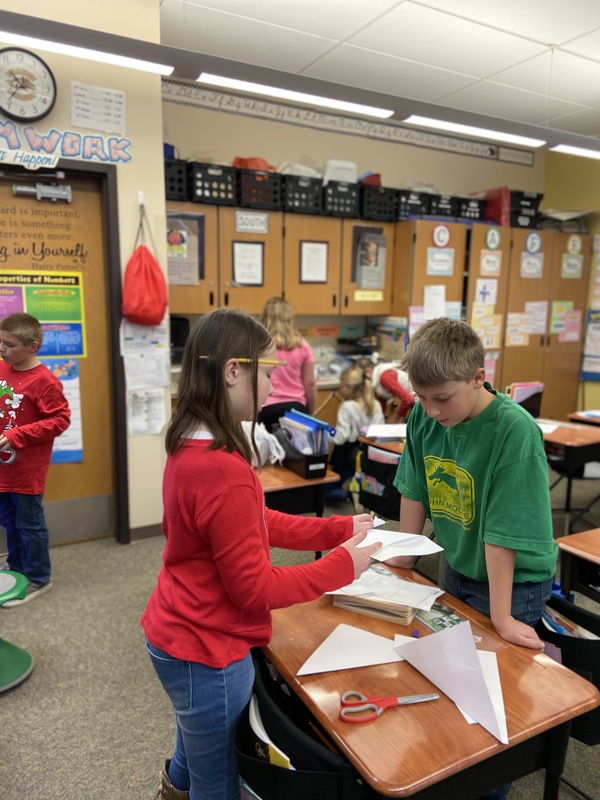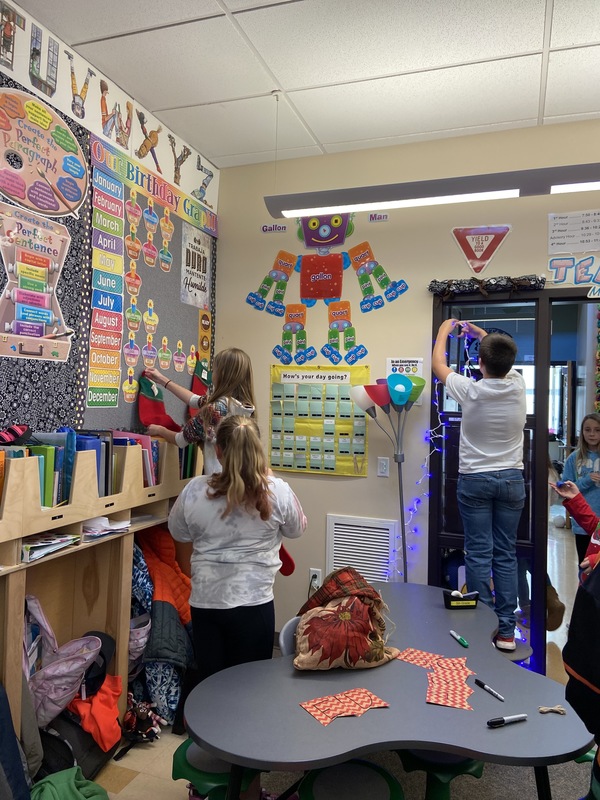 Christmas decorations and opening Christmas gifts.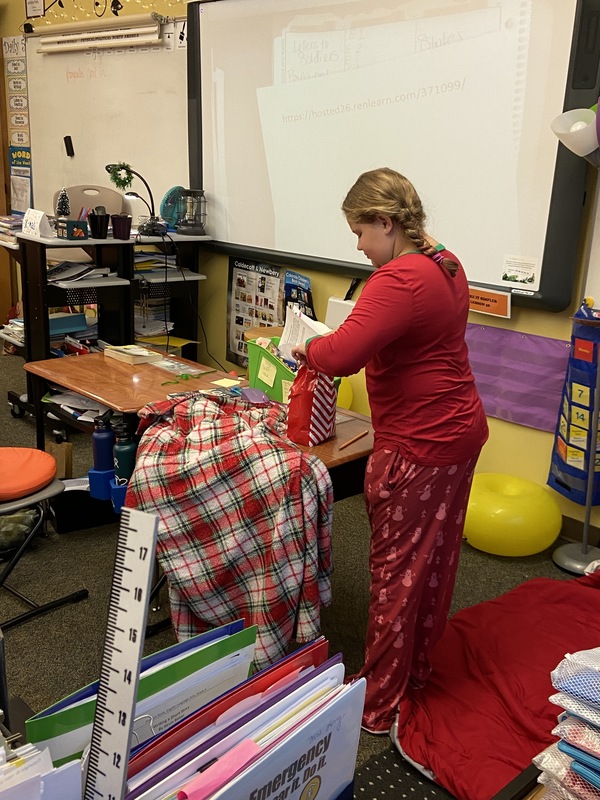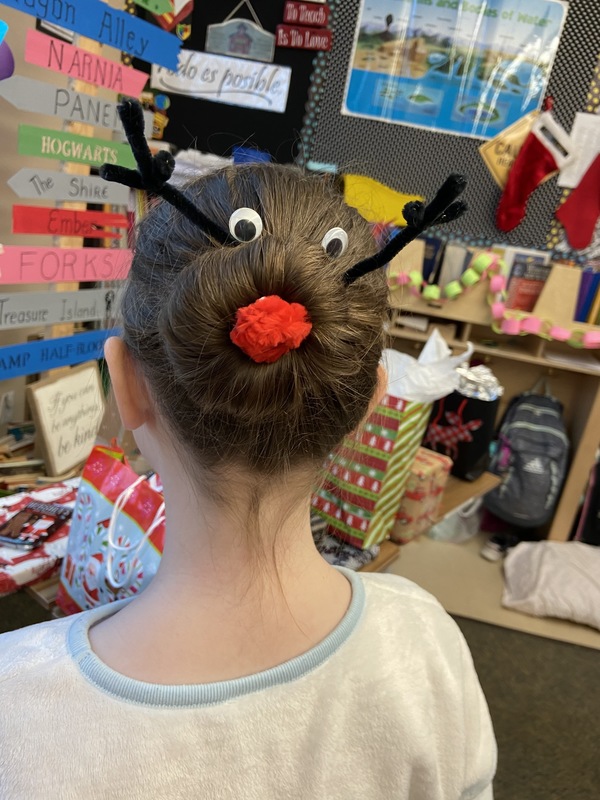 Best Christmas hairdo.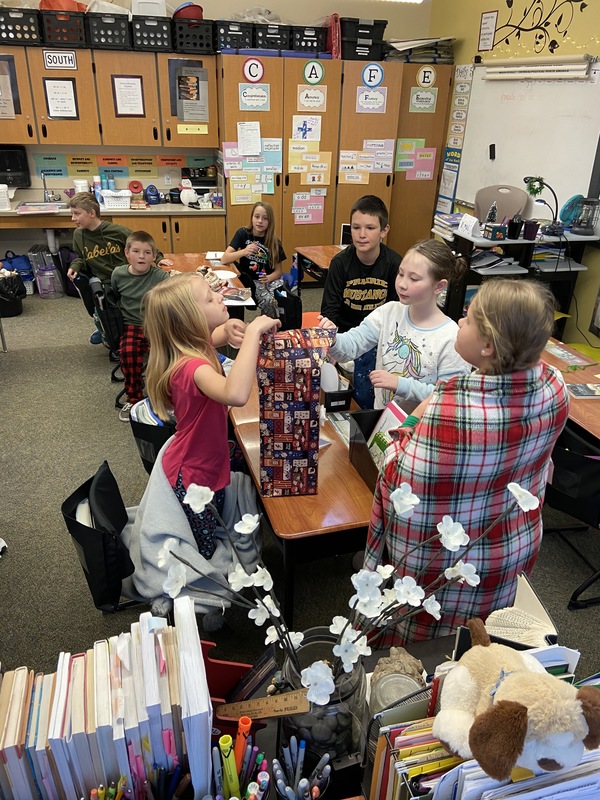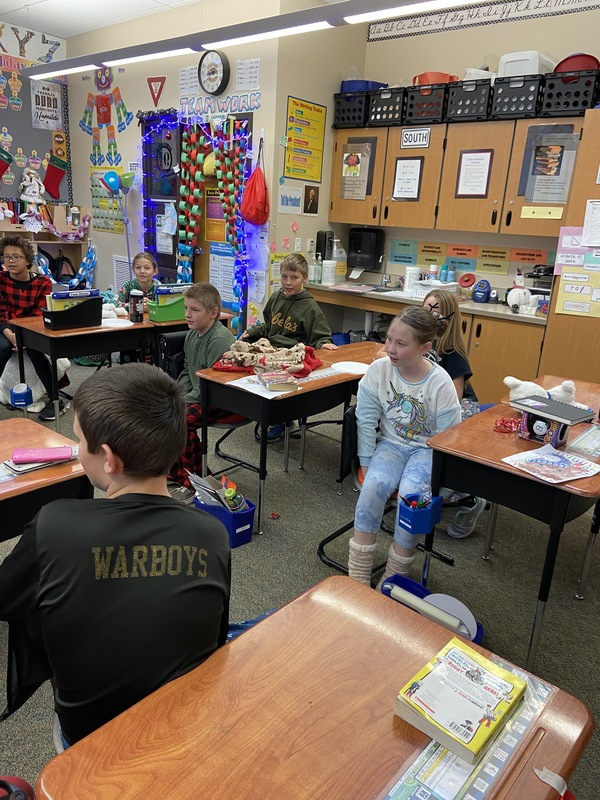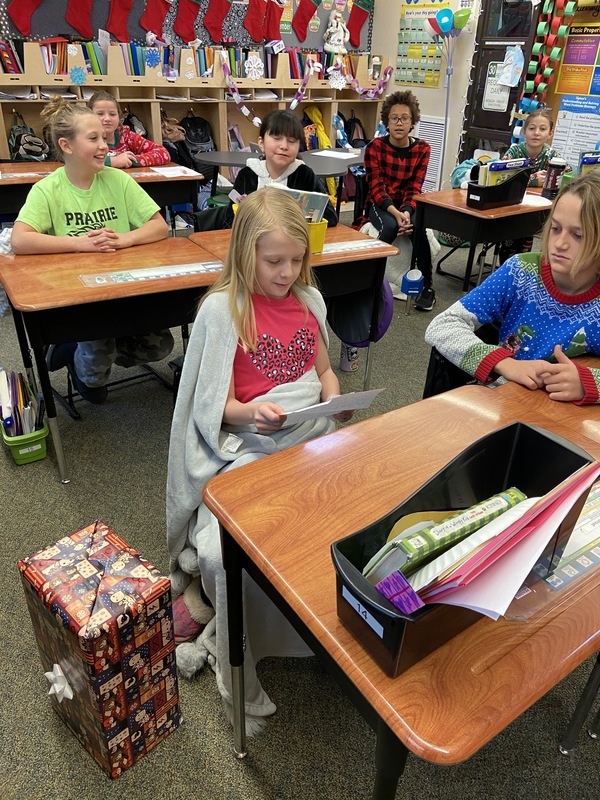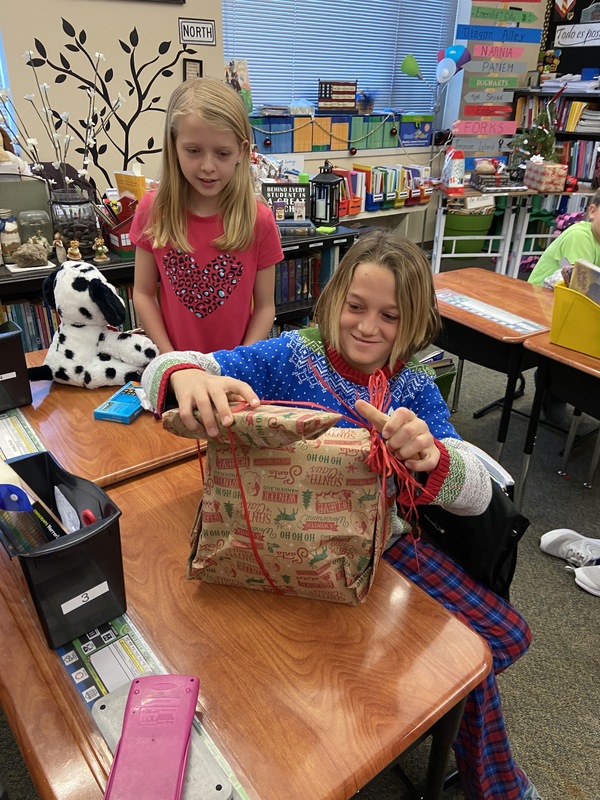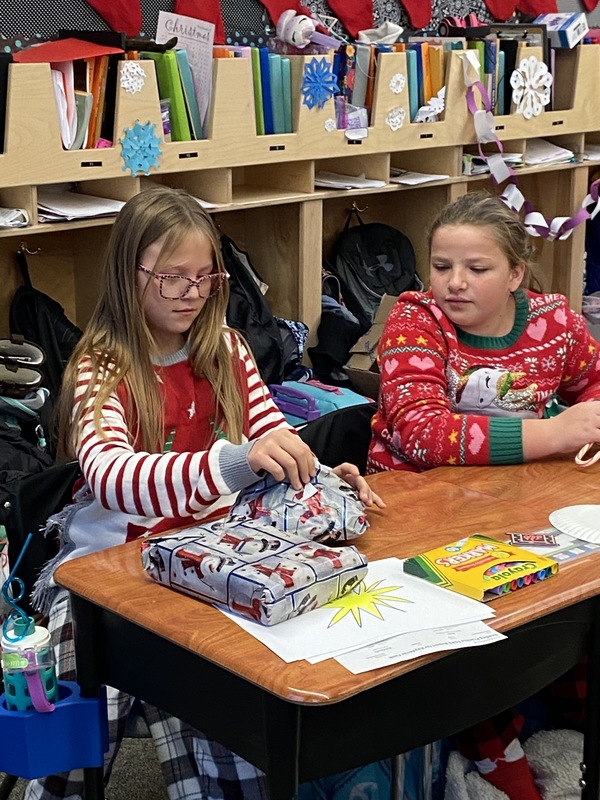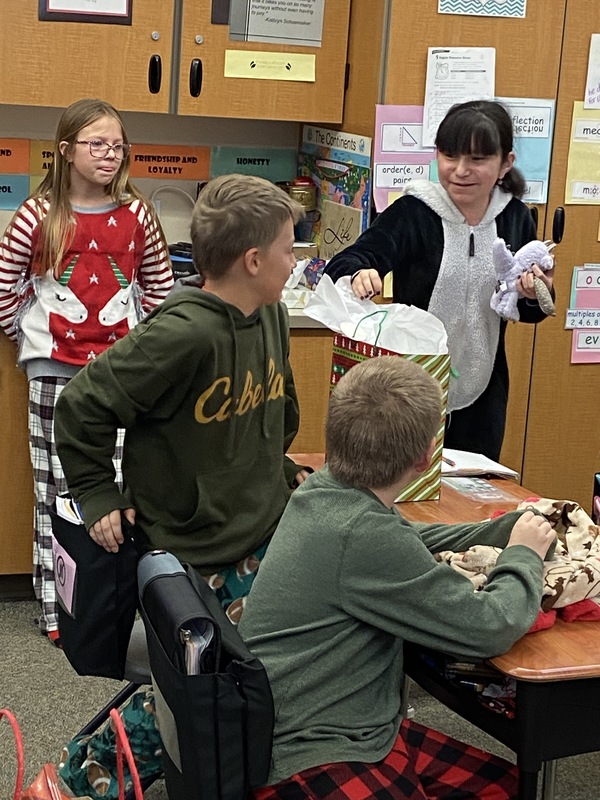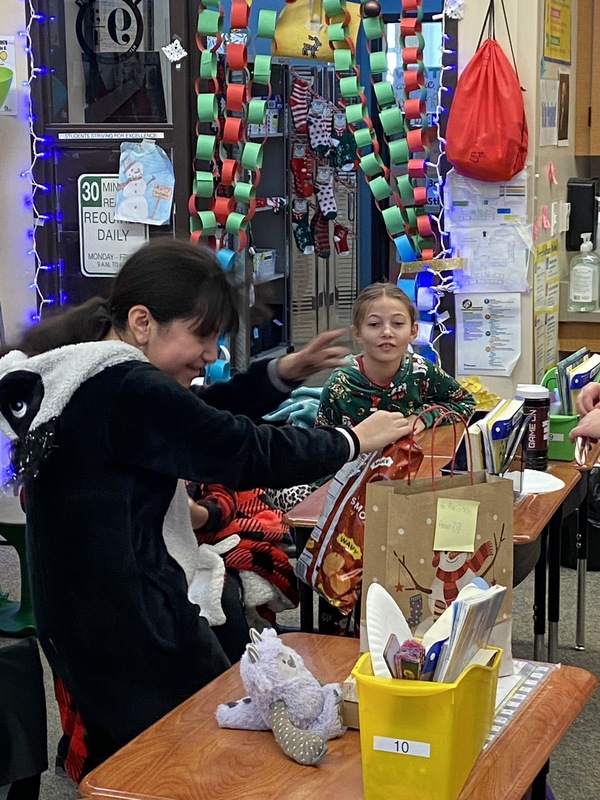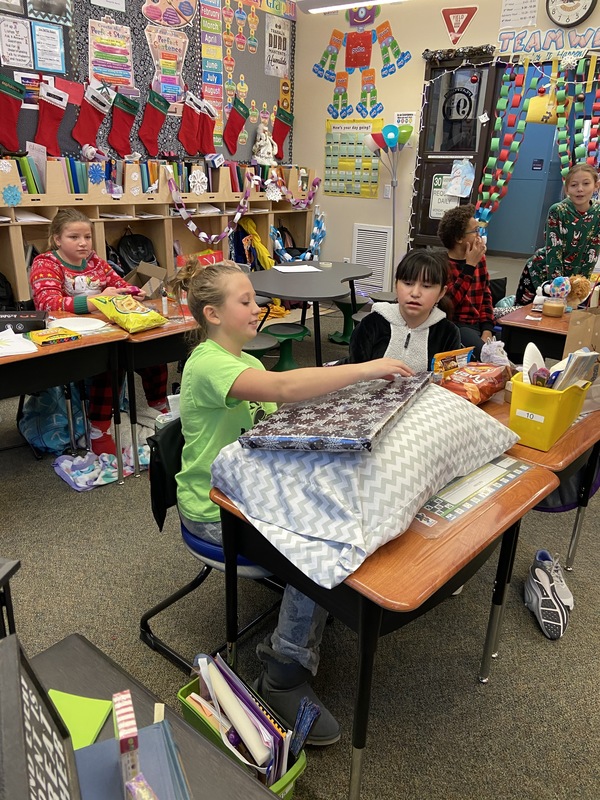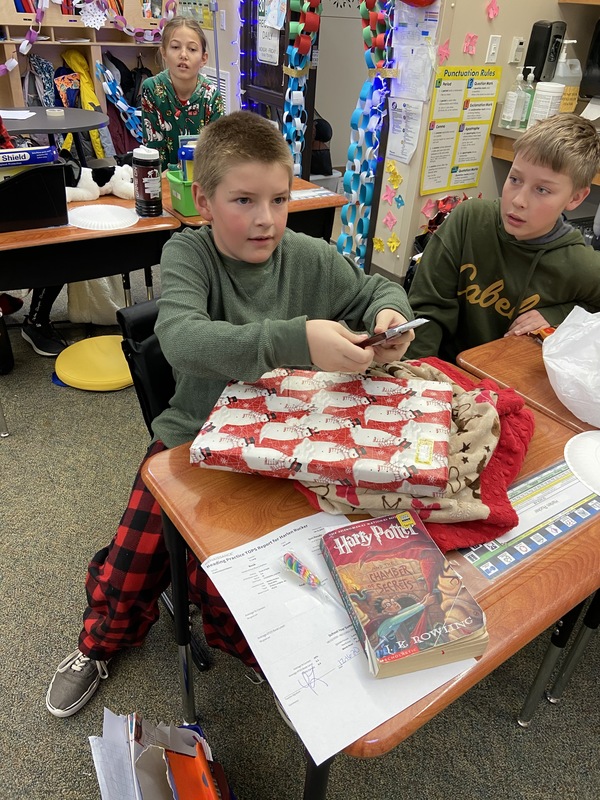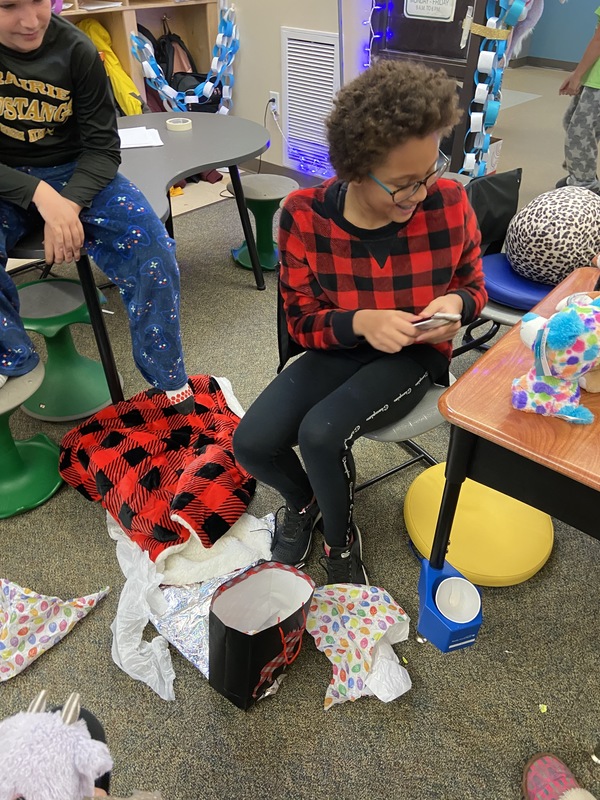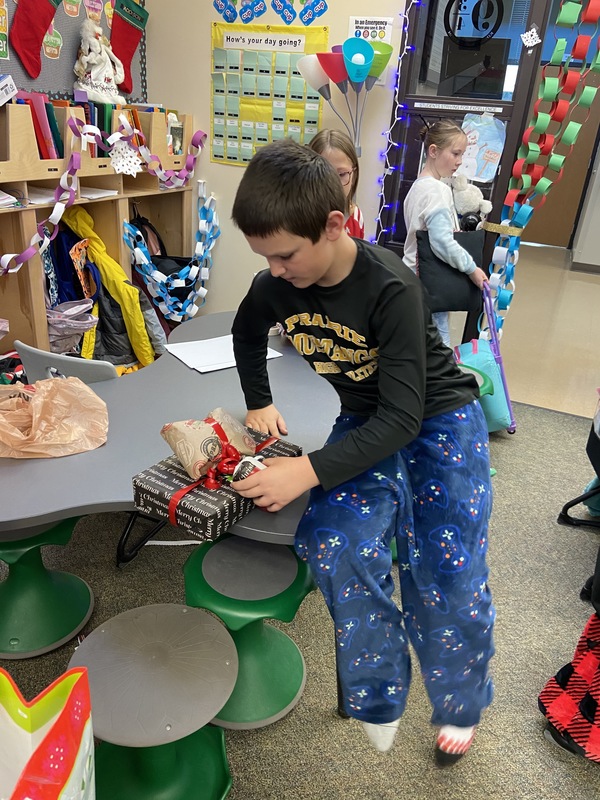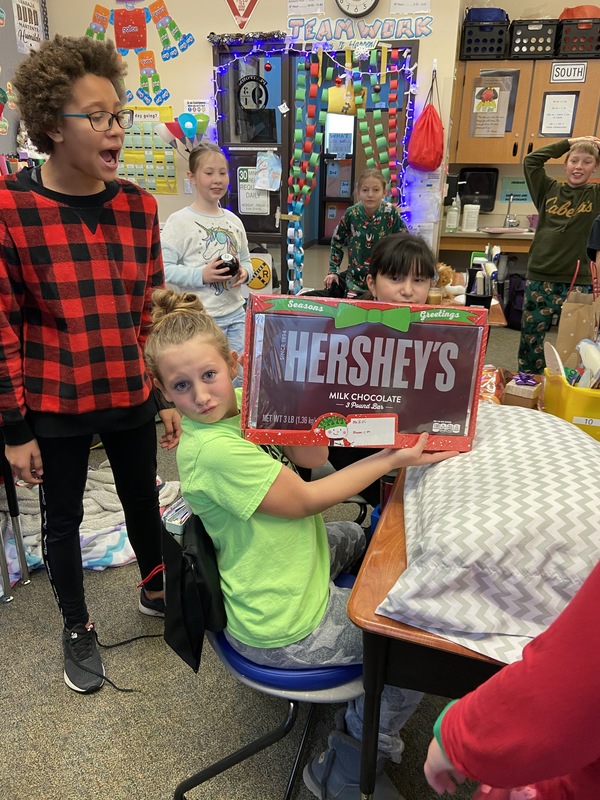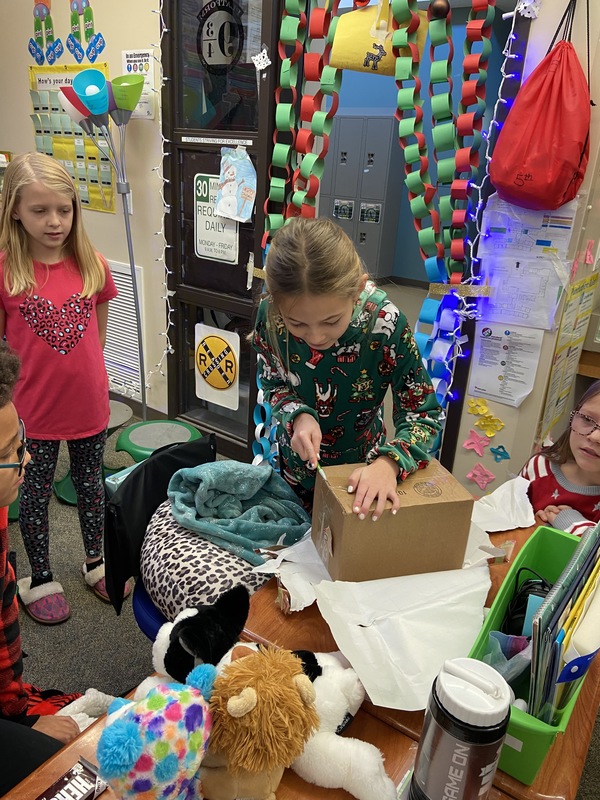 Health Department representative came to talk to us about practicing healthy habits.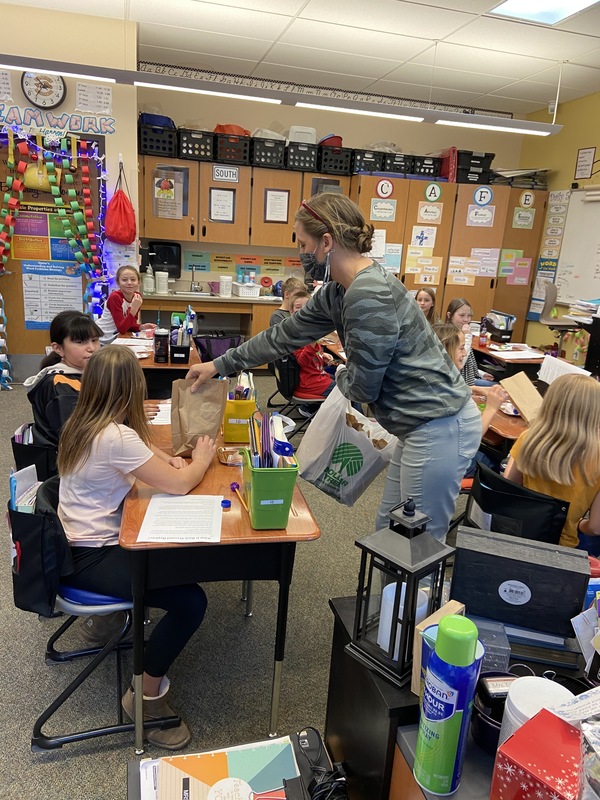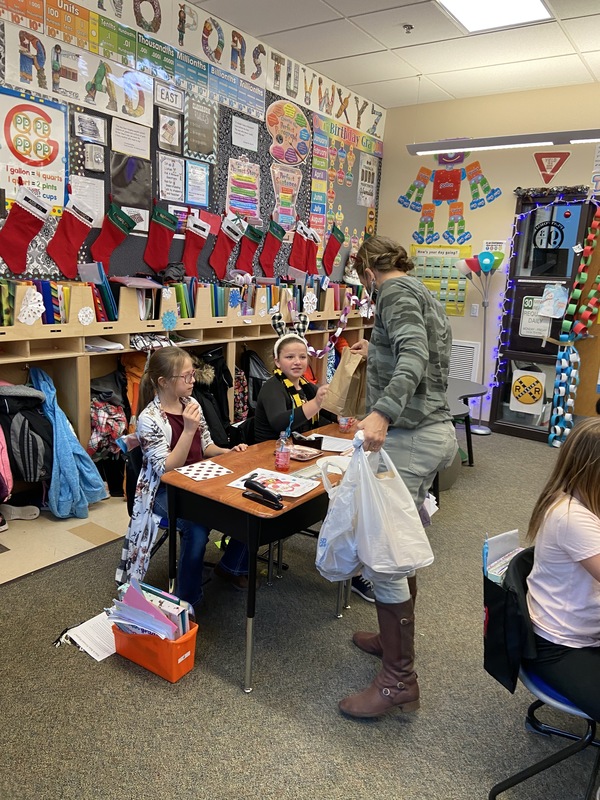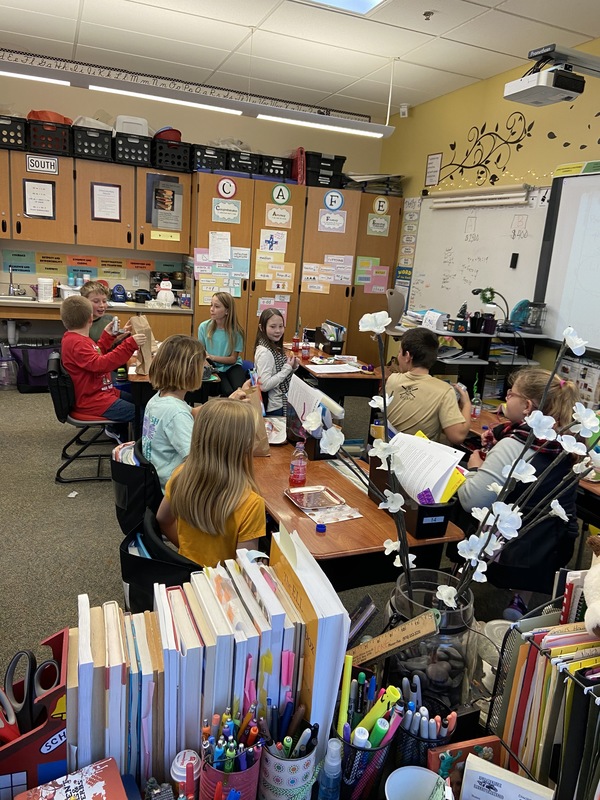 Harlen Rucker painted this beautiful piece for Mrs. Long.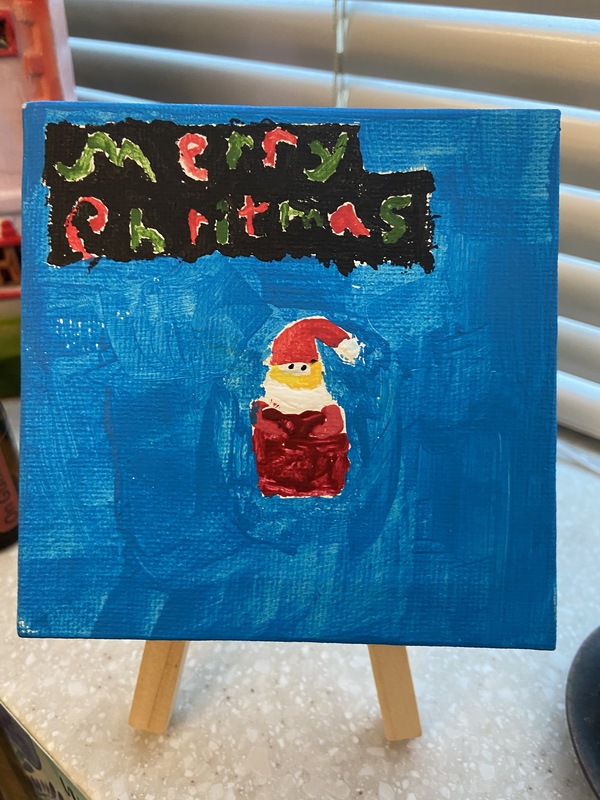 Many Blessings to you on 2021.
Mrs. Long