5th Grade News: March 2019
Yanesia Long
Monday, March 25, 2019
It is hard to believe it is the end for third quarter. I have seen fifth graders grown this school year. My heart is filled with joy because I have nine students who reached their million word goal and they are not stopping. Congratulations to Tanna Bailey, Brennan Bringelson, Addison Hoozee, Cayde Marler, William Nicklas, Hadlie Robinette, Neveah Speicher, Cyrus Welliver, and Brylee Whitney for reaching your reading goals. These group of kids have not stop reading...they continue to devour books.
The fifth graders had the wonderful opportunity to work with Mrs. Marick and the wonderful 9th graders this month. We have started our geometry unit and the students are measuring angles and using protractors. Thank you Mrs. Marick and 9th graders for such a warm welcome to your classroom.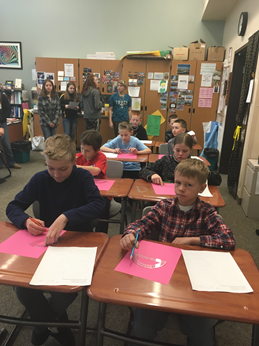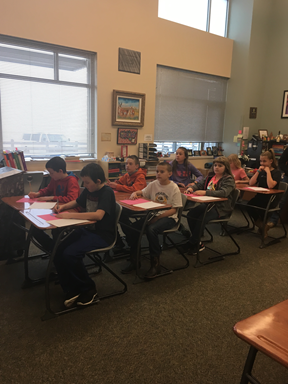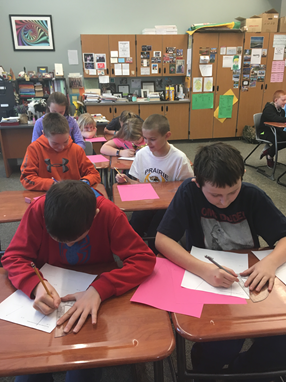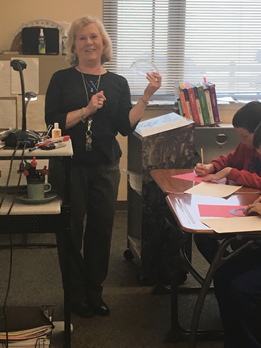 We have completed so many fun science labs in the last few weeks. We are thankful Mrs. Gooderum continues to support us during these fun labs. Our lastest labs were the blood splatter spill and the oil spill lab.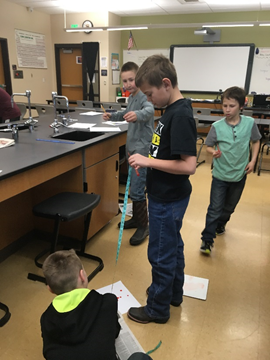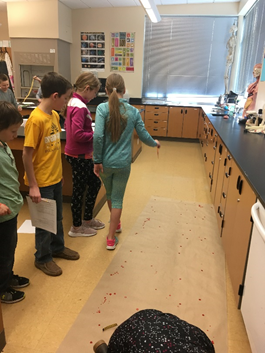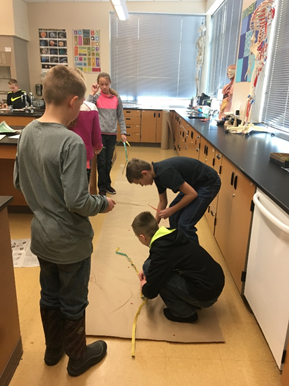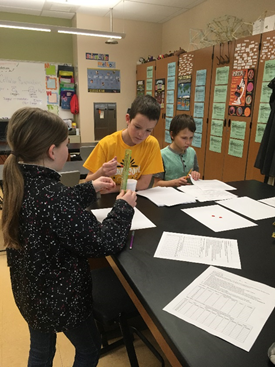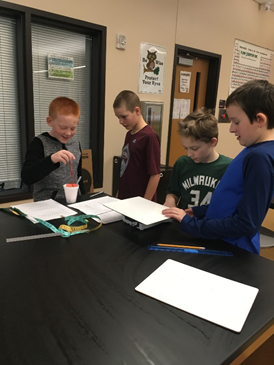 Oil Spill Lab: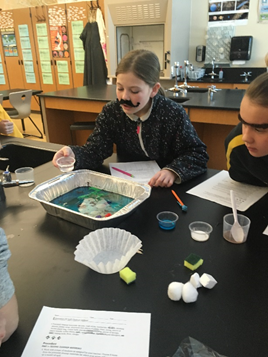 Students working on a Lewis and Clark activity – they were measuring similar items Lewis and Clark took on the Corps of Discovery for exploring the new territory purchase (Louisiana Purchase).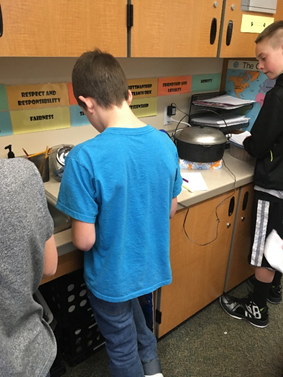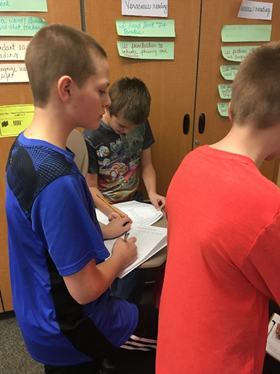 Below: Working on a math activity, "Estimating Counting Trees." The activity makes the kids persevere and think.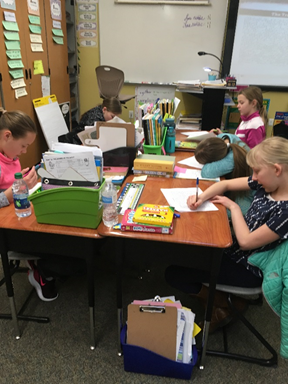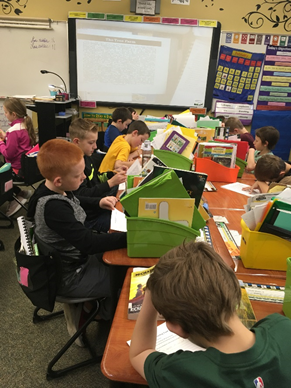 Teams had to present to the class on how they arrived to their answer and the logic behind their thinking.
Book Interviews: Students are held accountable for their reading.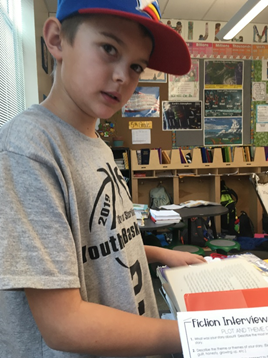 Upcoming Field Trips:
Denver Museum of Nature and Science: Tuesday, April 30th
Rural AmeriTowne: Monday, May 13th.
Thank you for your support and KEEP ON READING!