I have to say working with this bunch of talented kids was such a treat for me. During the 4th quarter we completed two more projects based on science and math: Simple Machines and GeometroCity.
For simple machines, the students had to build a machine from items found in their parents' garage. The machine could be a model or some students have built machines to use for everyday life. The students had to build, and make an oral presentation showing their machine worked.
These poor kids! After working hard to earning their medical degrees, they went back to school to become architects and engineers so they could design and build a GEOMETROCITY City or Geo City (I like to call it that). Geo City is a project based learning activity where students take their geometry skills and design their own city made out of math. Students created cities using 2D and 3D shapes practicing both plane and solid geometry. Students utilized many types of geometry skills such as building nets to create buildings and structures along with designing parts of a city with shapes, lines, and angles to mention a few. After passing a rigorous exam, the mayor, AKA Mrs. Long, granted the permits to start construction.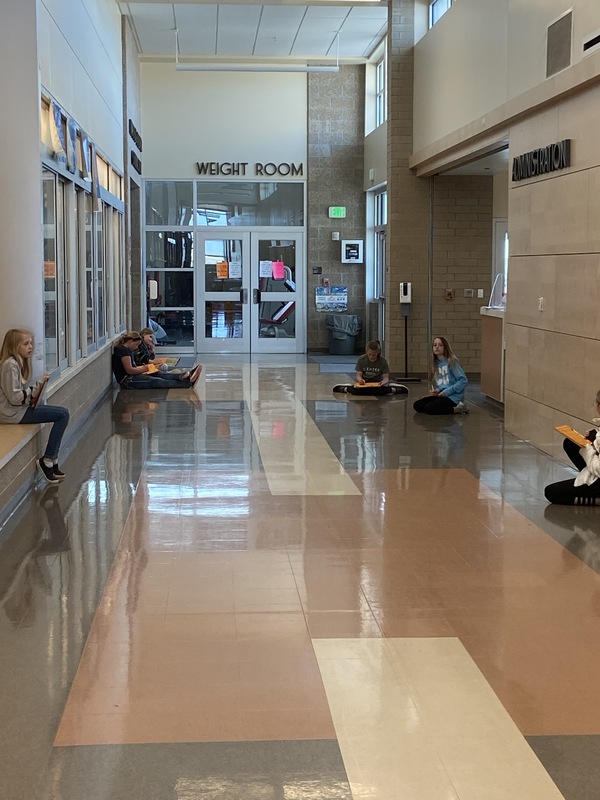 Beginning stages of Geometrocity - students had to study our building and begin sketching their own cities.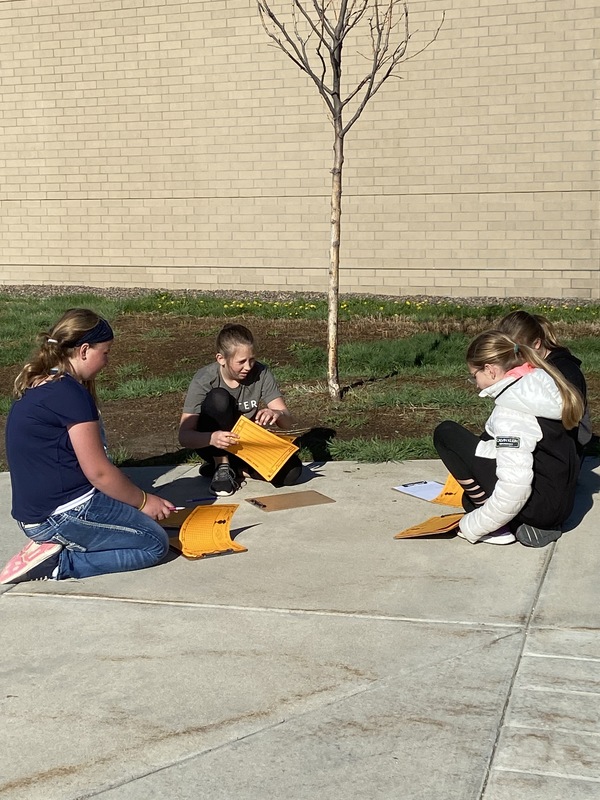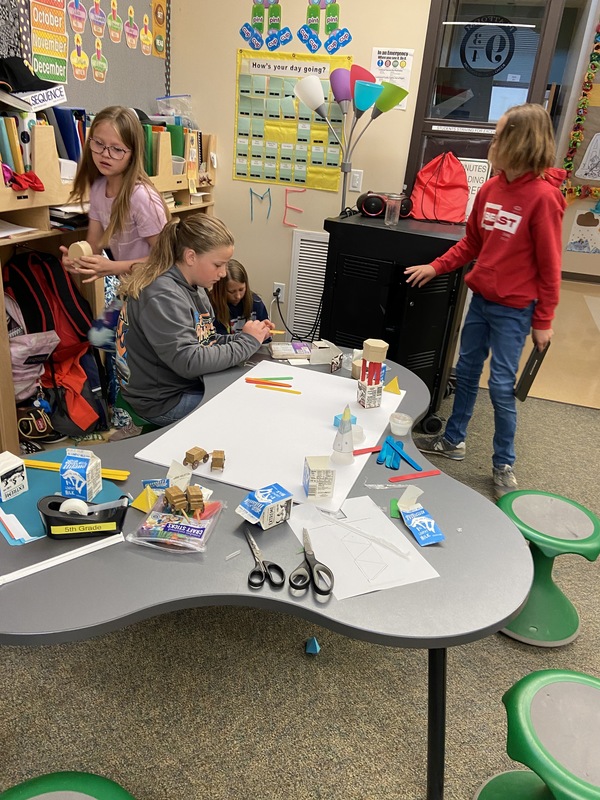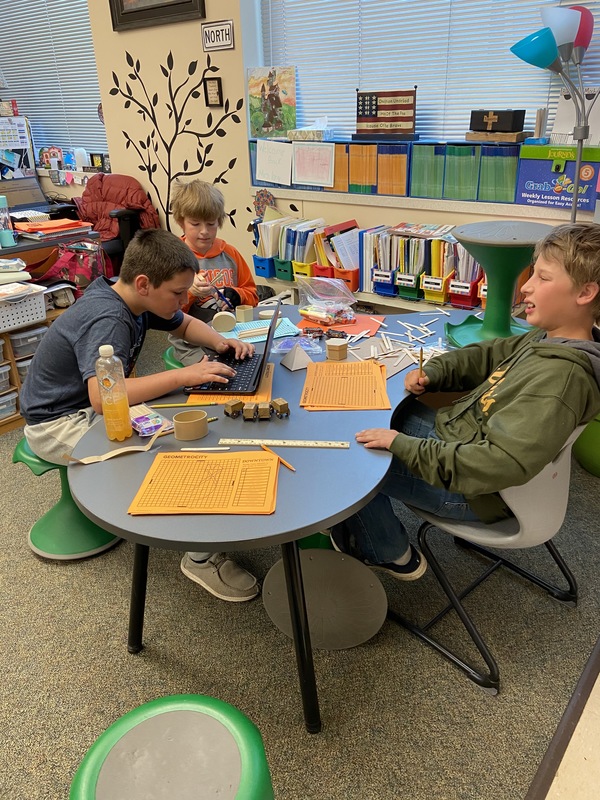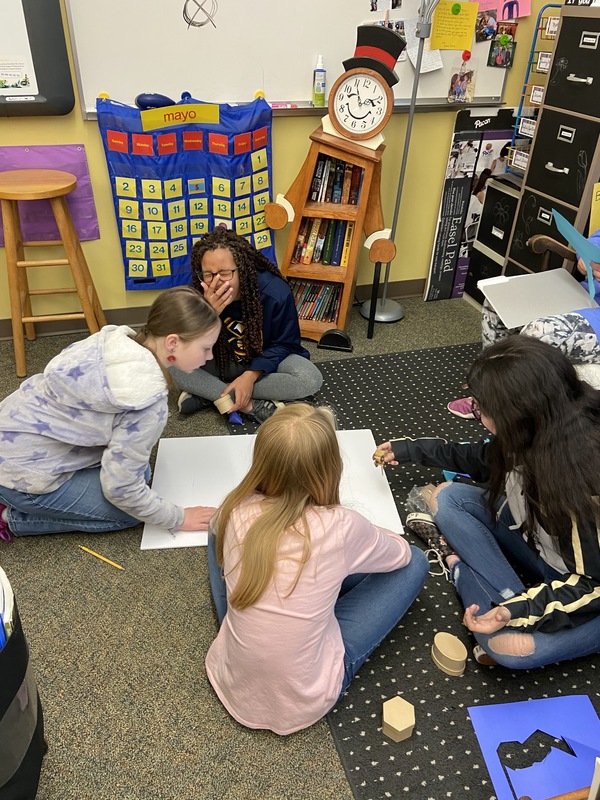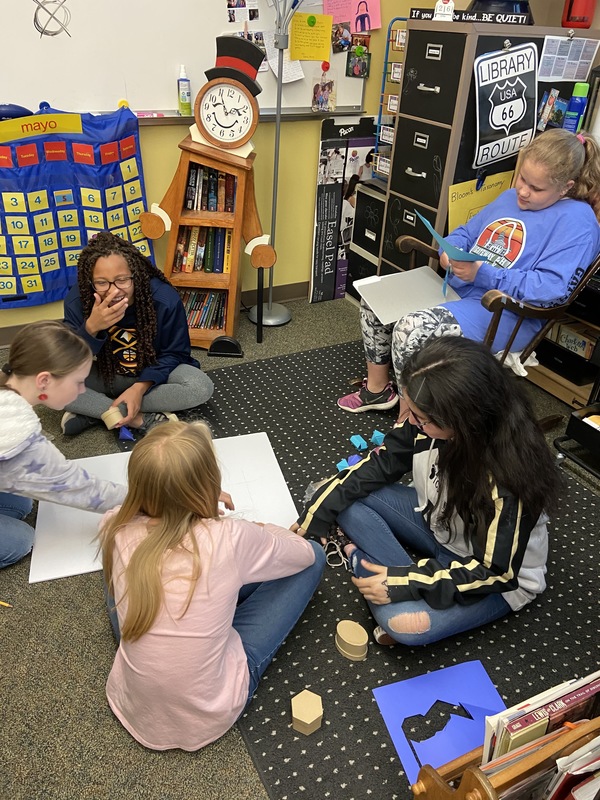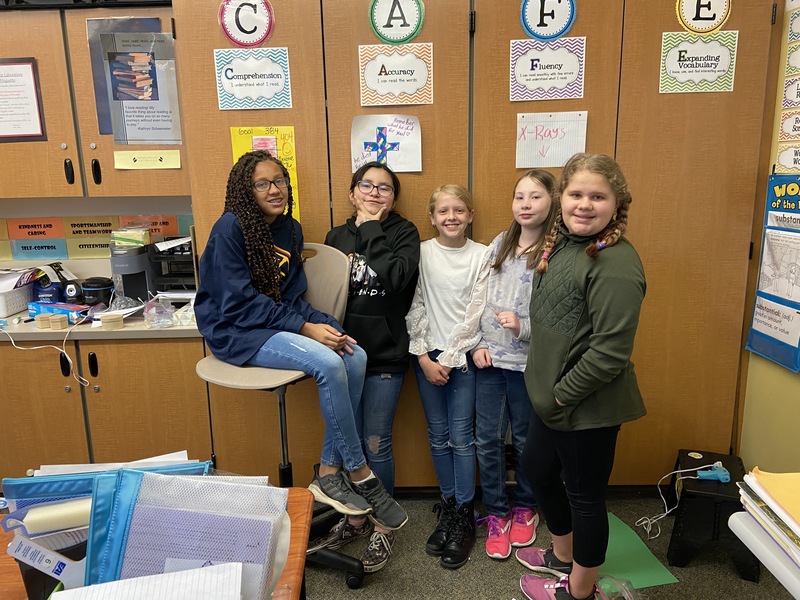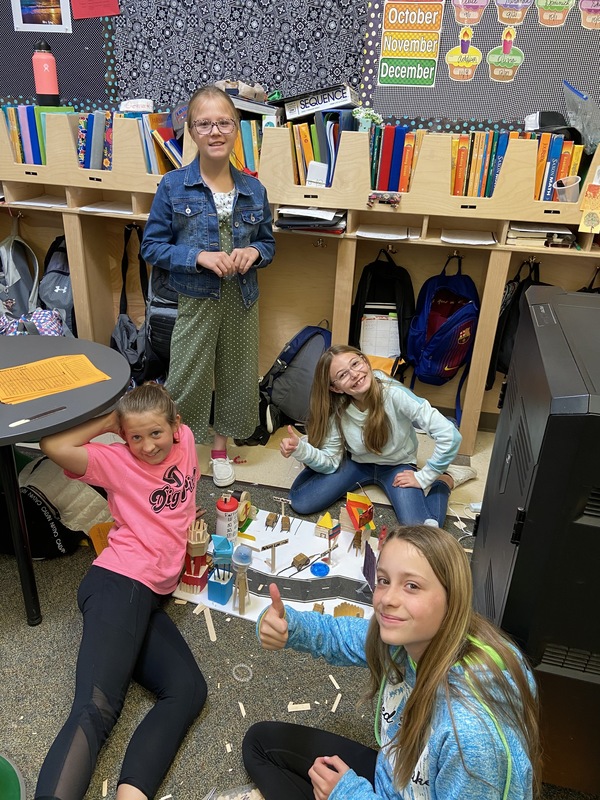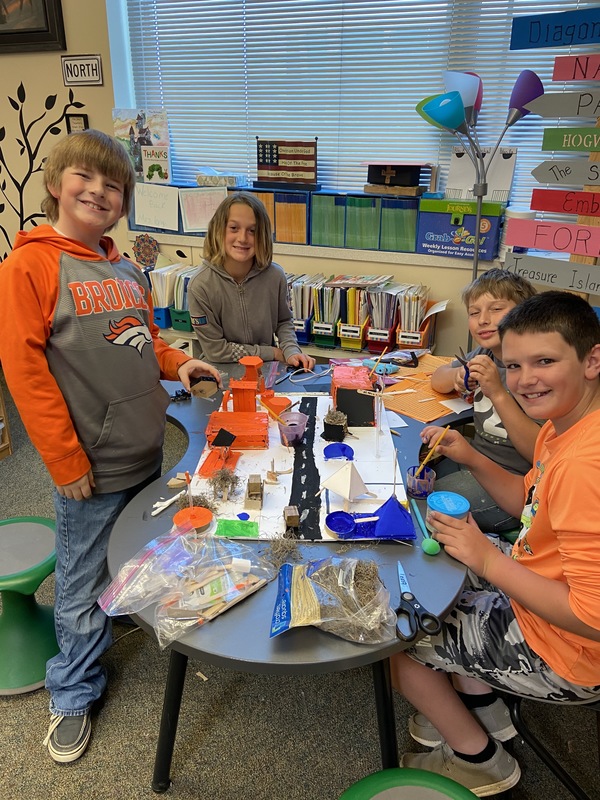 Kinder students came to watch our presentations.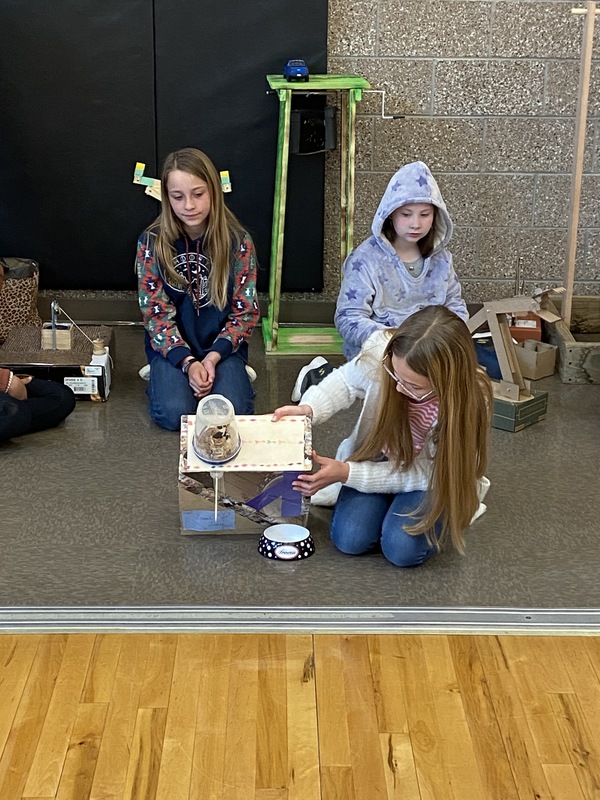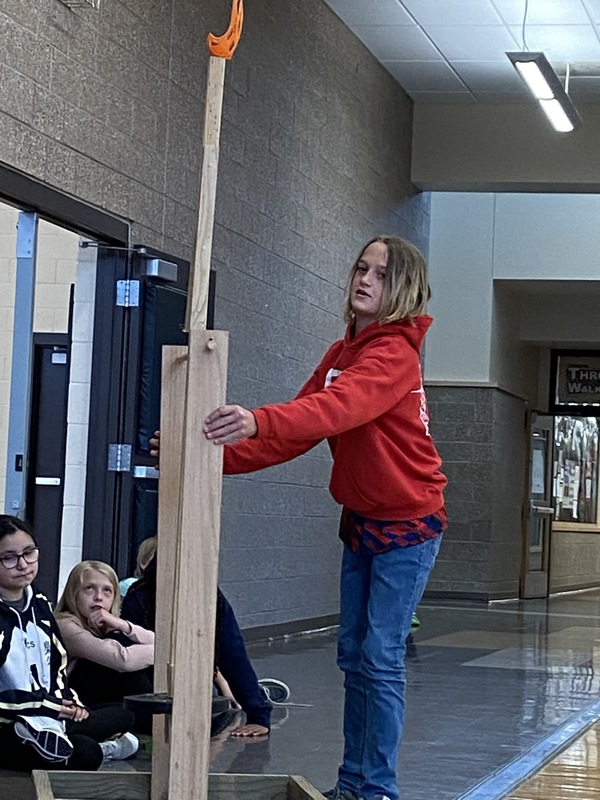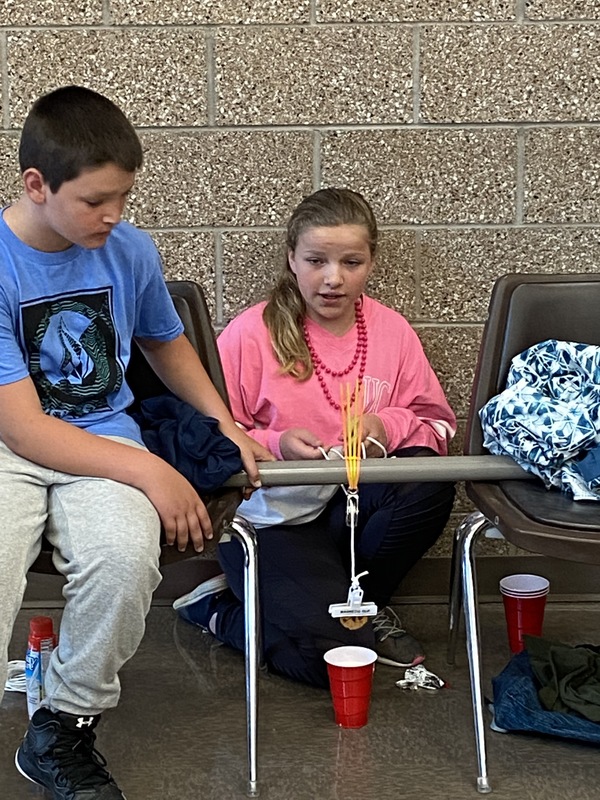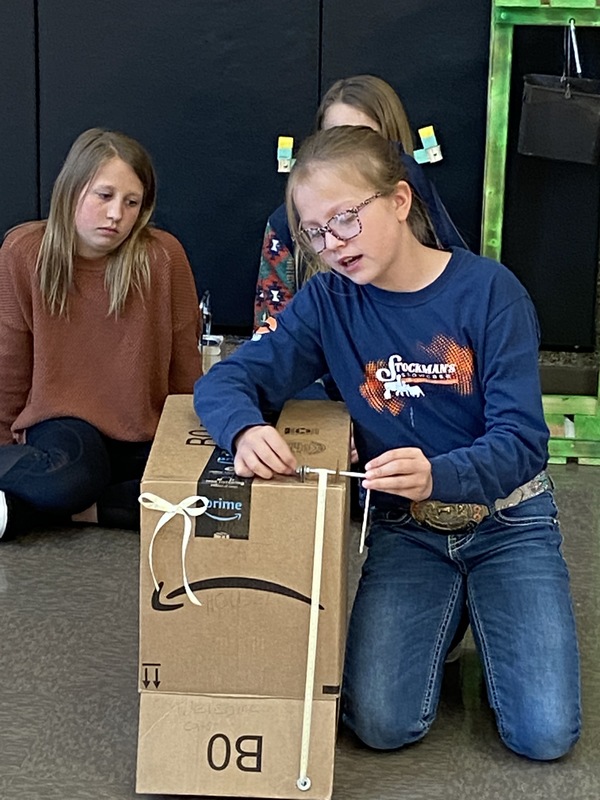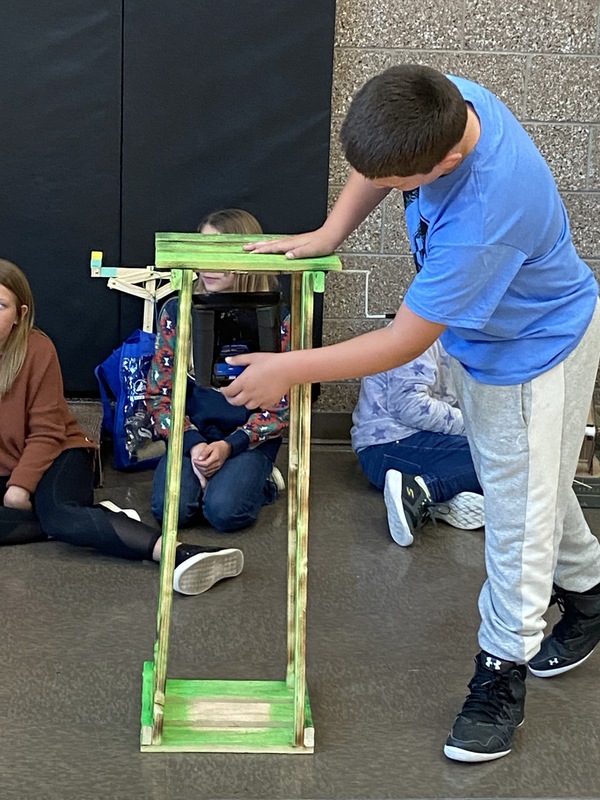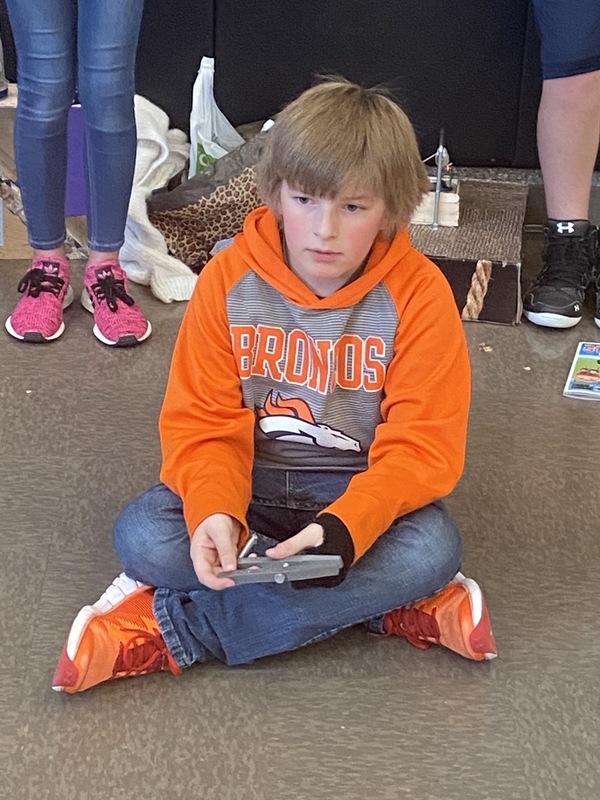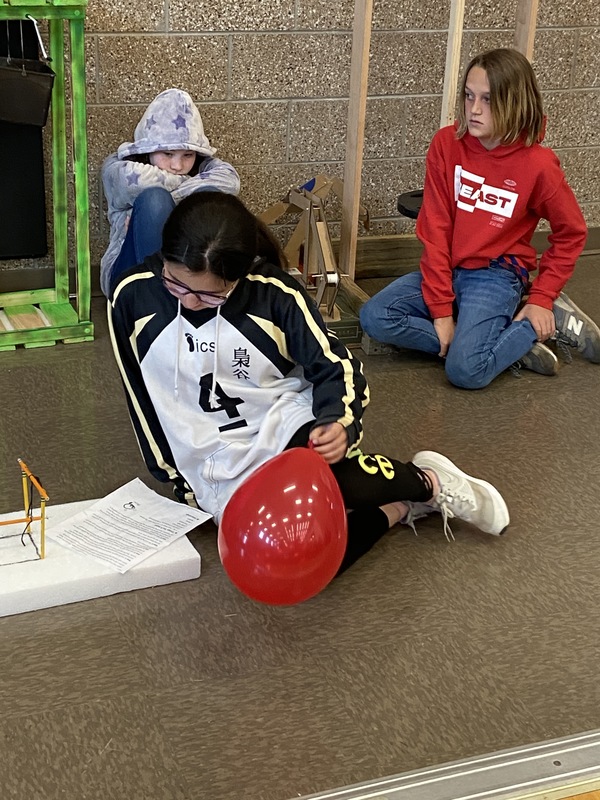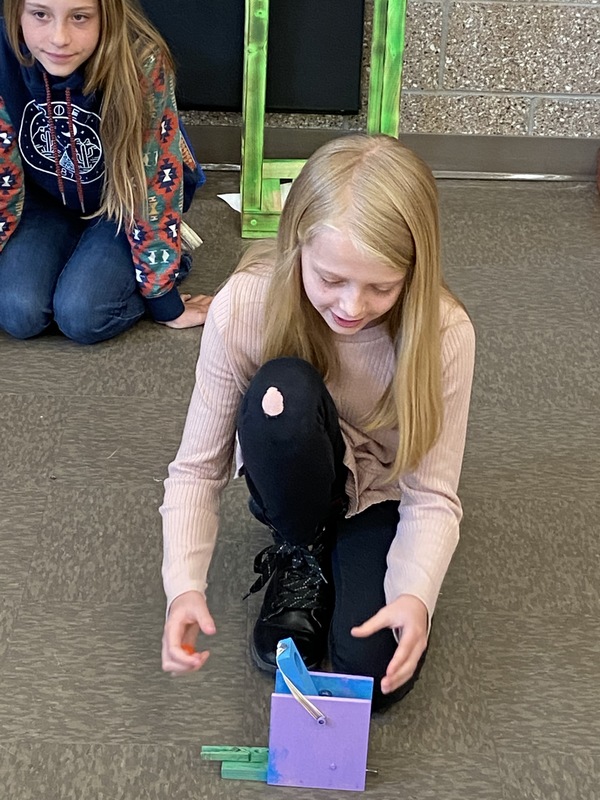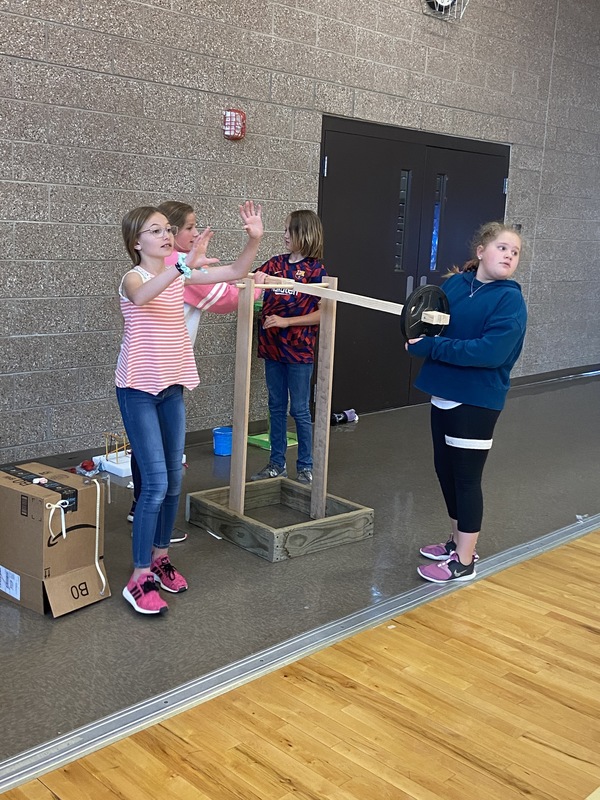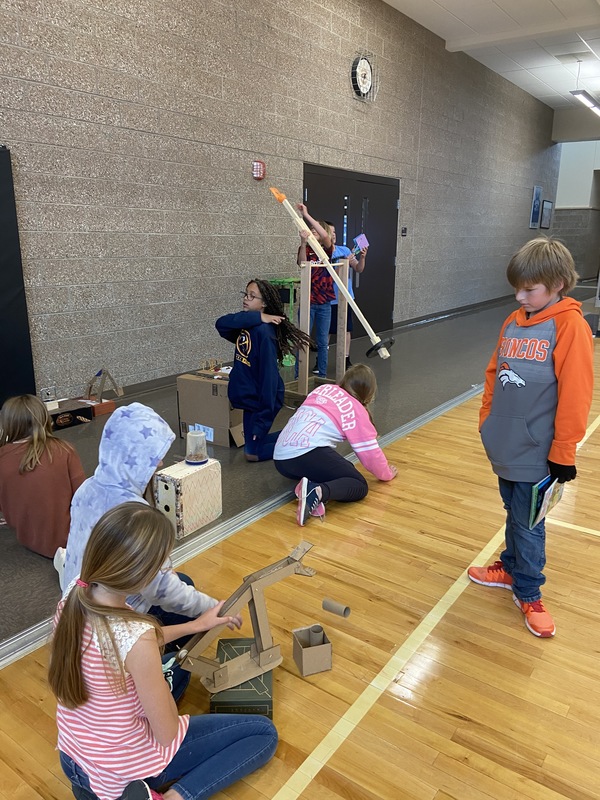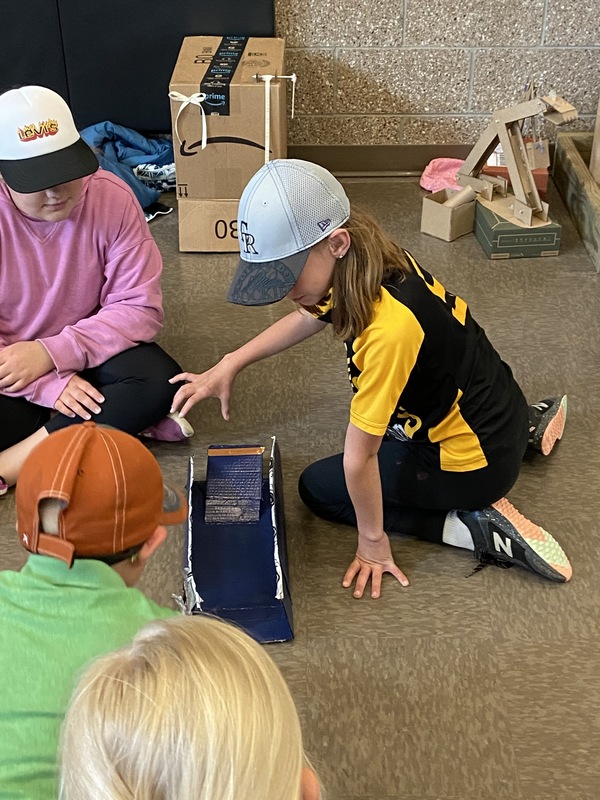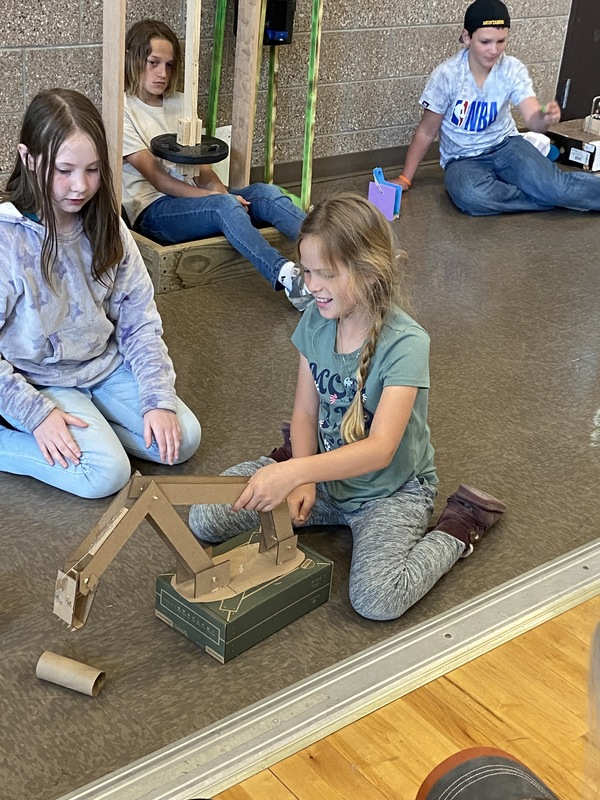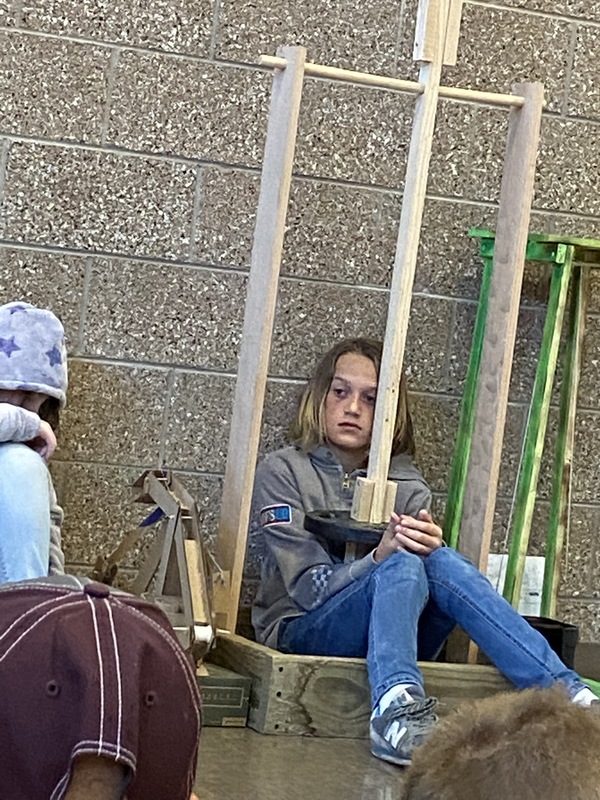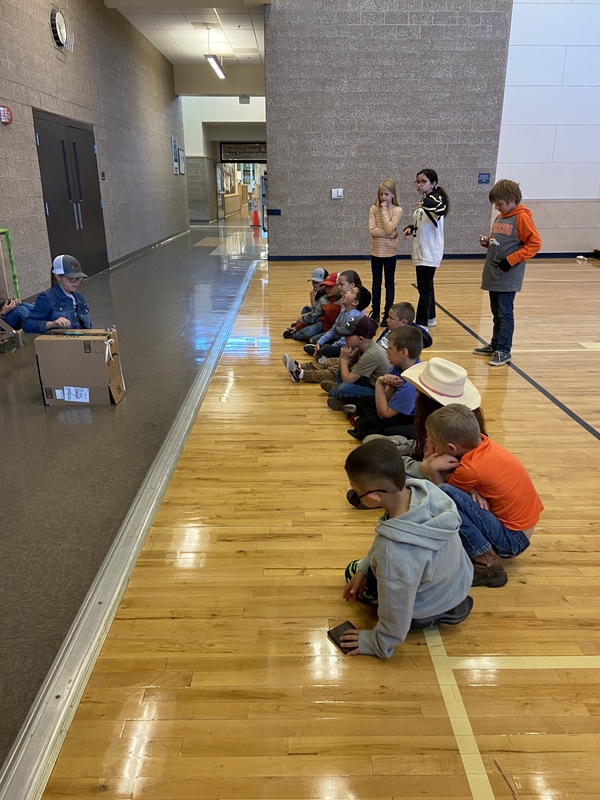 First graders listening to the presentations.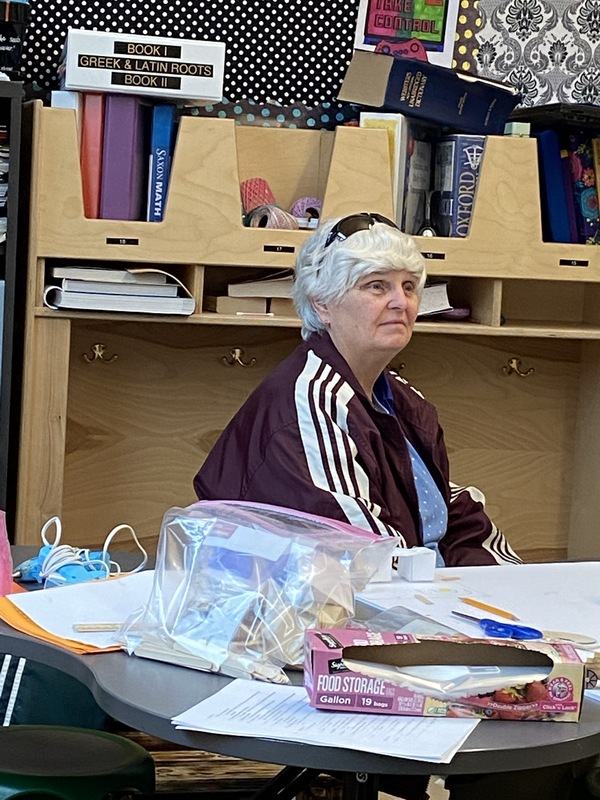 Mrs. Lawson came to visit us.
Mrs. Lawson giving us a lesson on penmanship.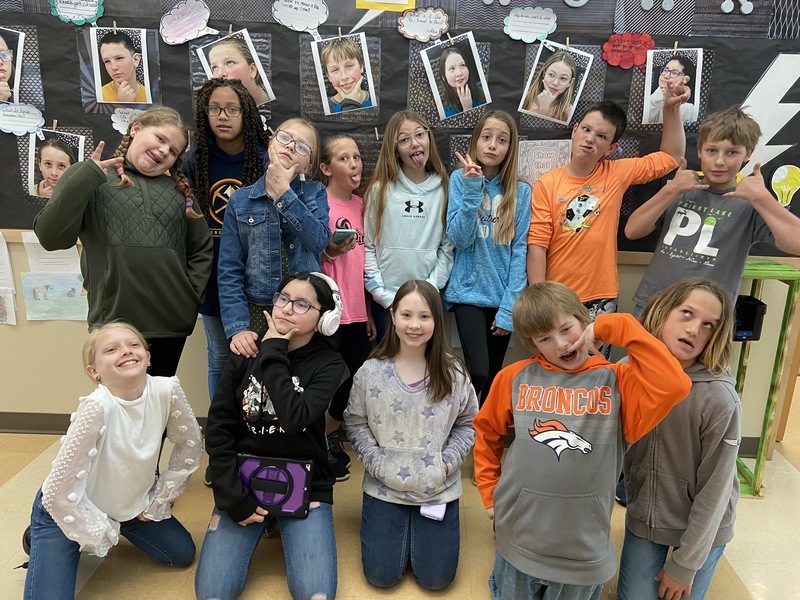 Silly kids.