The fifth graders completed many projects this quarter, one of them being the CODE BLUE project. During CODE BLUE, the students learned about the body and how it functions, and taught each other about their own specialties. They also learned about several public health issues, how each affects the body, and how problems associated with these health issues can be prevented or avoided. The students were sent to medical school and they studied hard and earned their degrees in:
Cardiologists

Pulmonologists

Infectious Disease Specialist

Orthopedic Surgeons

Gastroenterologists

Neurologists
After completing research, the students studied to take a board exam just like in the real world. Once they passed their exam, they received their scrubs and stethoscopes...they set up their clinics and started seeing and treating sick patients (high school students and some of our wonderful staff).
Some of the illnesses and issues patients came with were: Lung disease, anorexia, emphysema, depression, COVID 19, bulimia, the flu, colds, vaping, abuse of illegal drugs, smoking, alcoholism, brain injury, abuse of steroids, tetanus, type 2 diabetes, second-degree burns, muscle spams, blurred vision and more.
We have also invited Mr. Patrick Lawson to be our speaker. Patrick had a heart transplant when he was in high school and talked to the kids about his journey.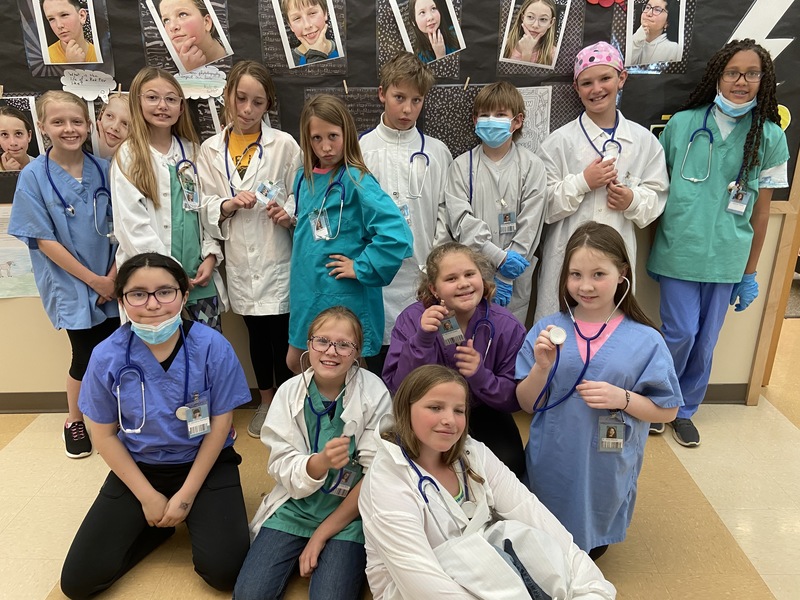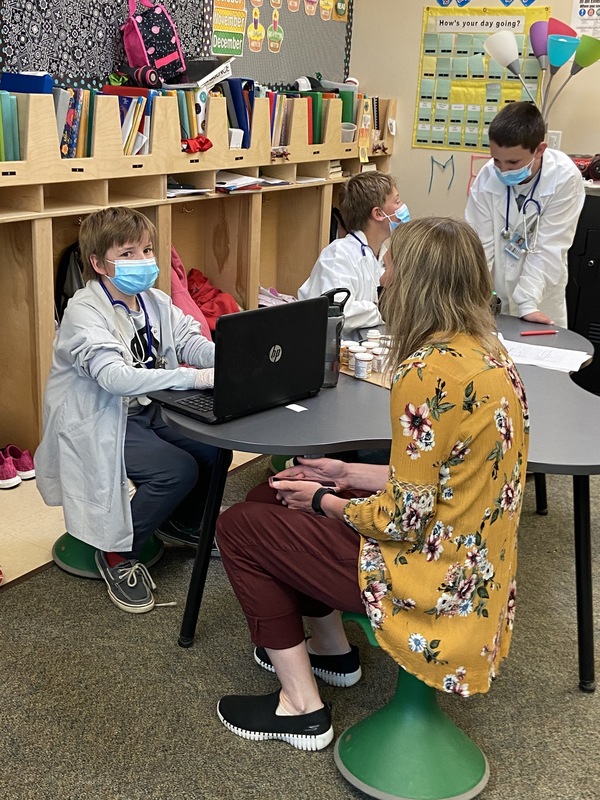 Mrs. Kinnison being interviewed by Dr. Rucker. Dr. Hynson and Dr. Lebsock are working on a plan for our patient.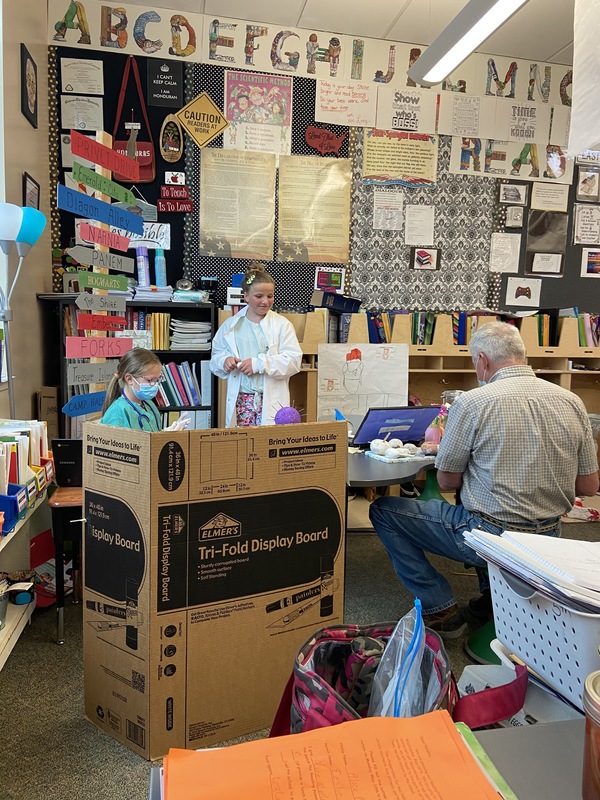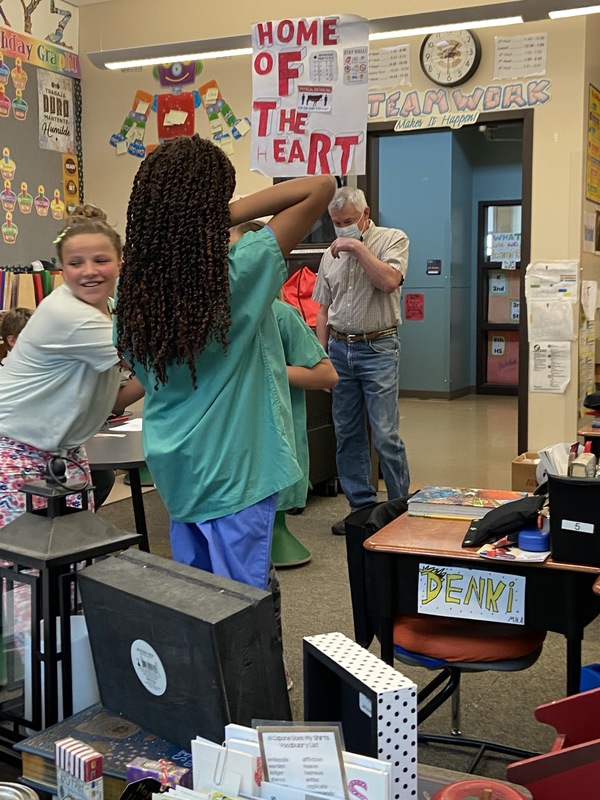 Mr. Kimmel coming to our clinic with a severe cough.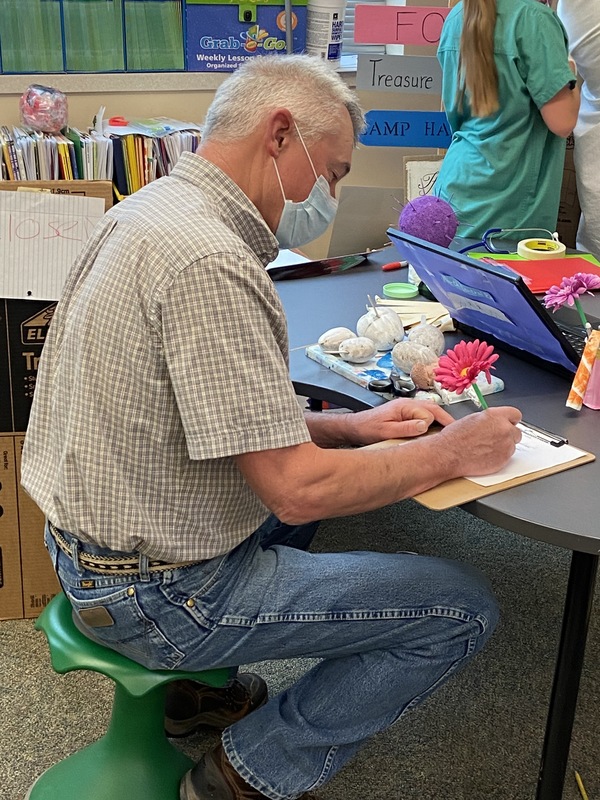 Mr. Kimmel filling out his patient entry paperwork - also checking if his health insurance works.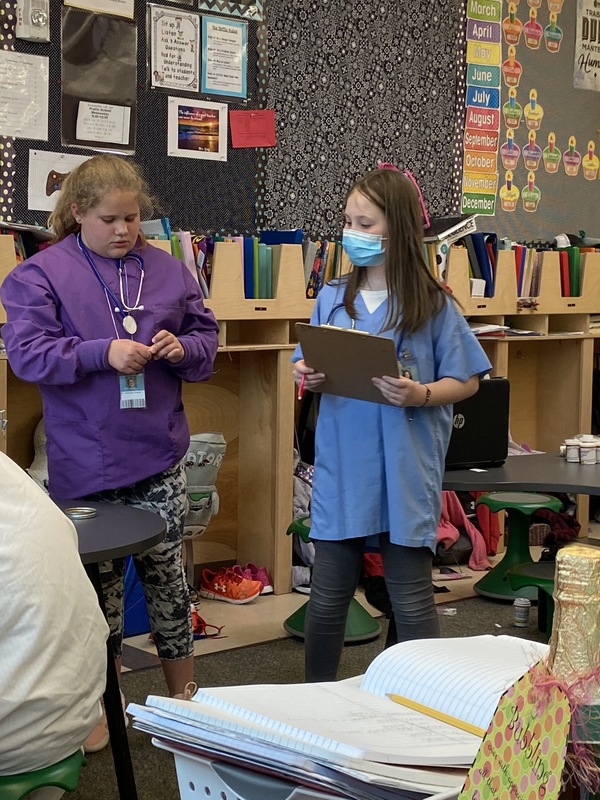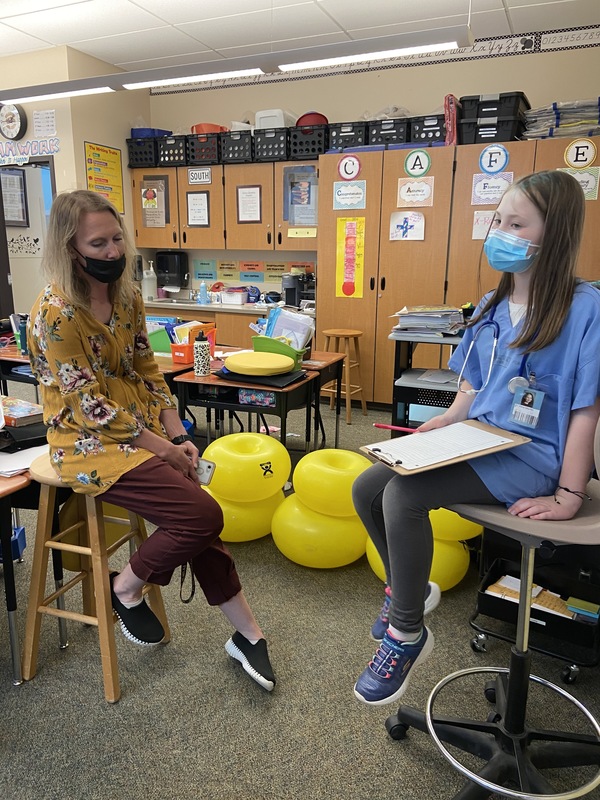 Dr. Marler telling her patient she needs to make some tough lifestyle changes in order to improve her health.
Mrs. Kinnison's blood pressure is being checked; Mr. Kimmel is heading to the X-ray room.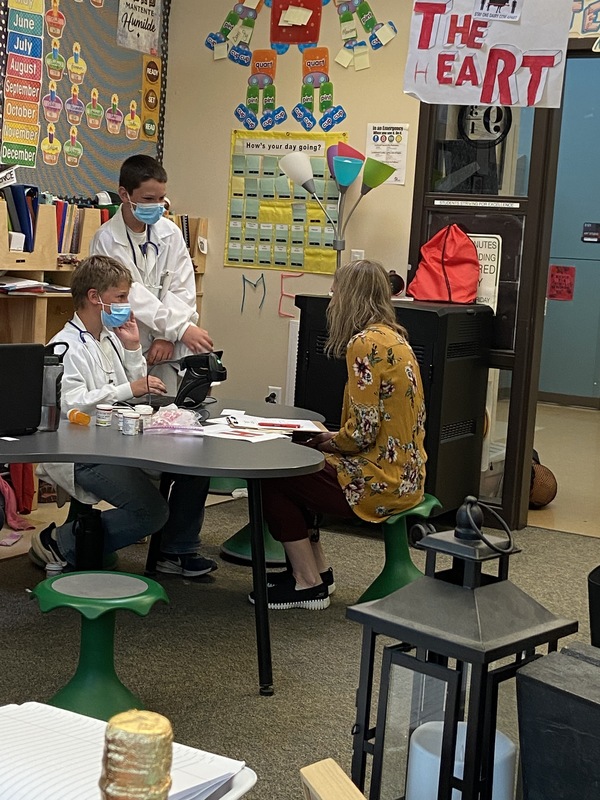 Mrs. Kinnison having a second opinion from the other doctors.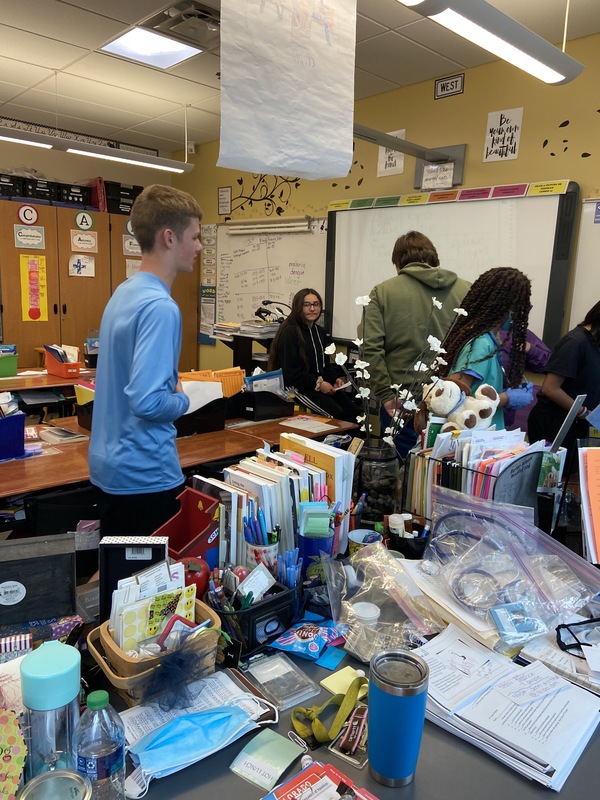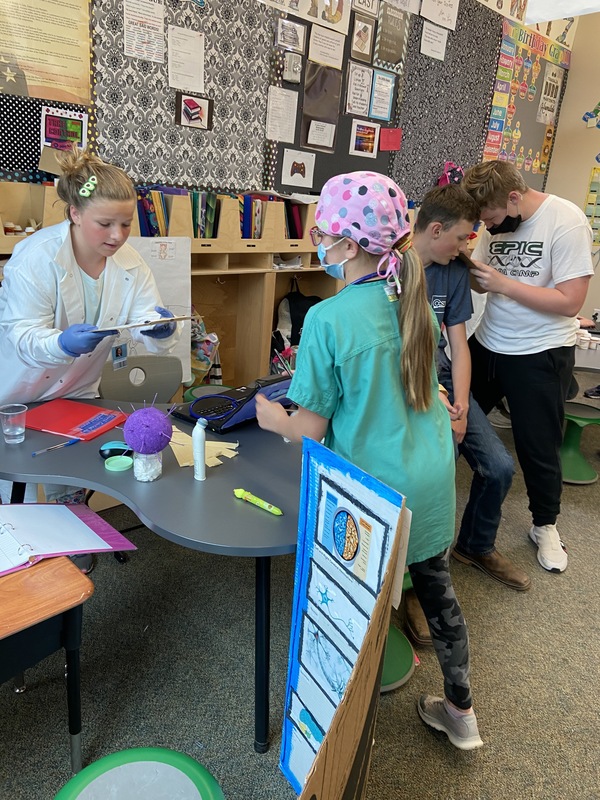 Dr. Schreiner and Dr. Funk discussion what to do with this patient who is in distress.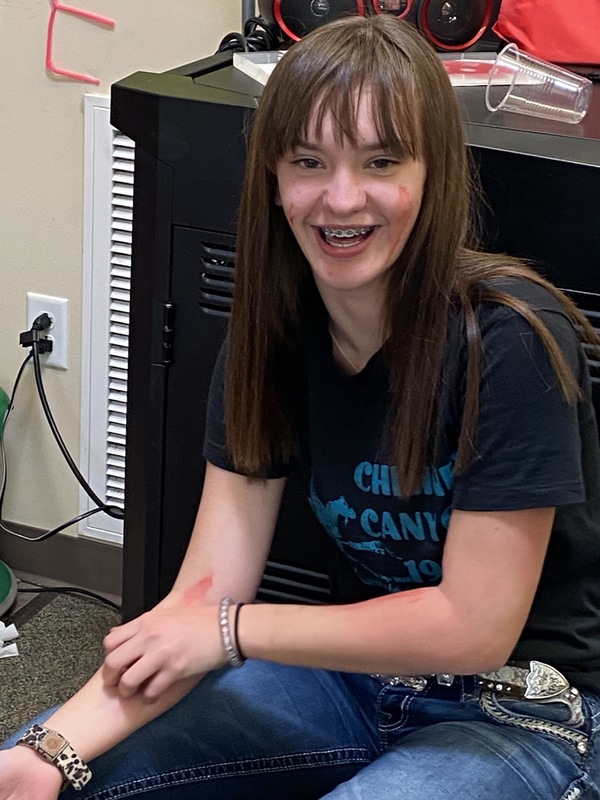 This patient had severe health and mental issues. Our doctors saved her life.
This patient is being questioned by Dr. Stroud and Dr. Nunez.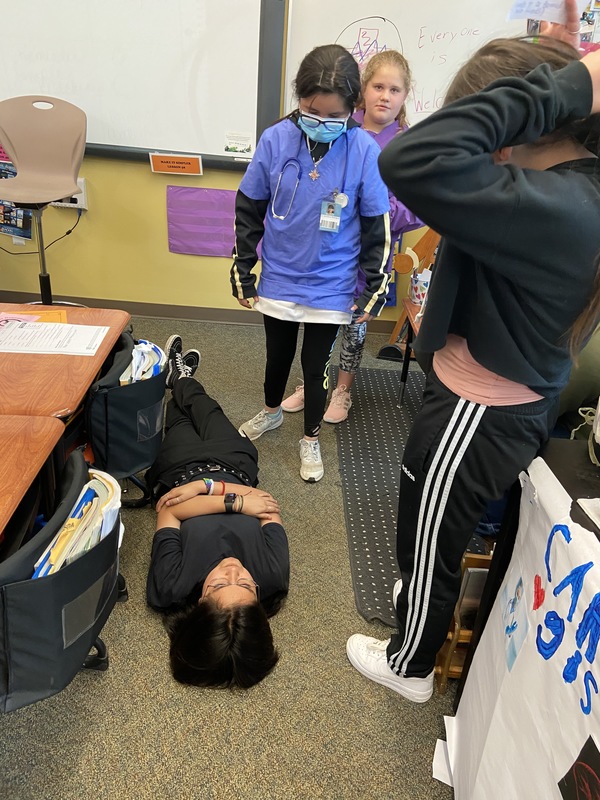 Dr. Nunez about to treat a patient who fainted.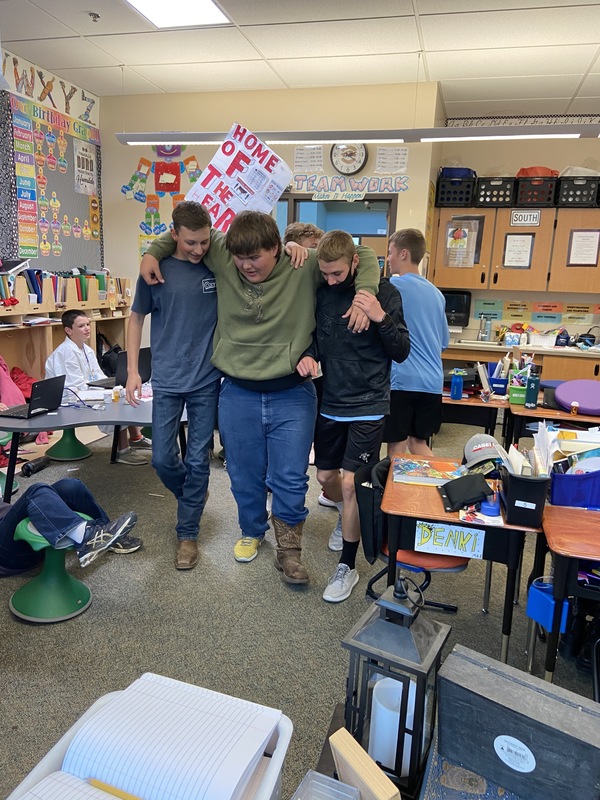 This patient needs help from his friends to enter the clinic.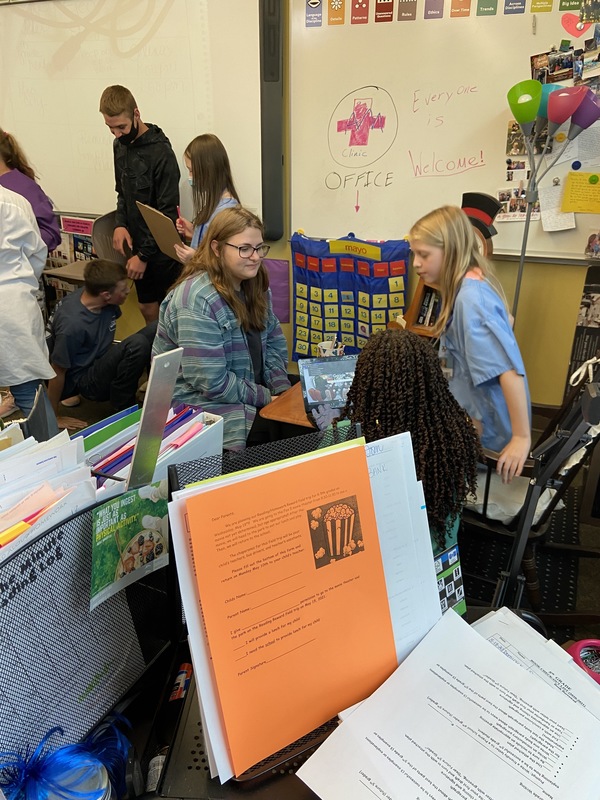 Dr. Stroud interviewing a patient.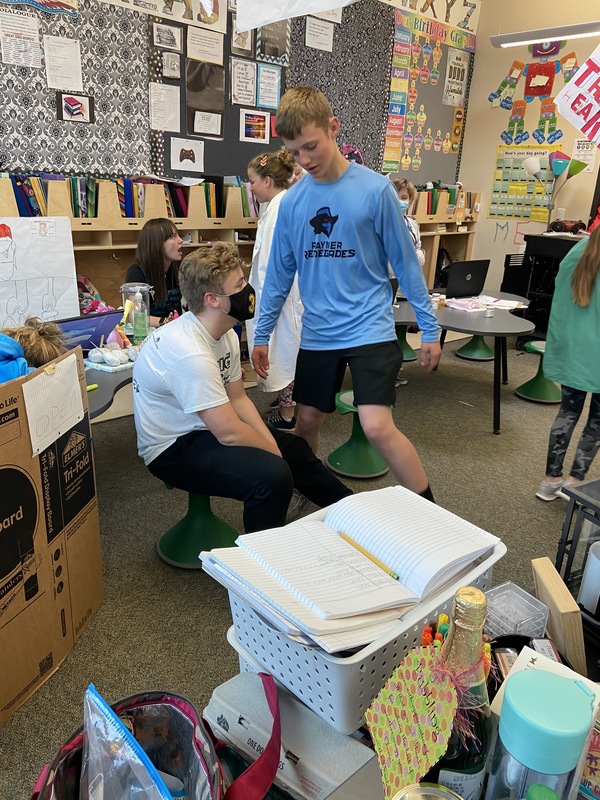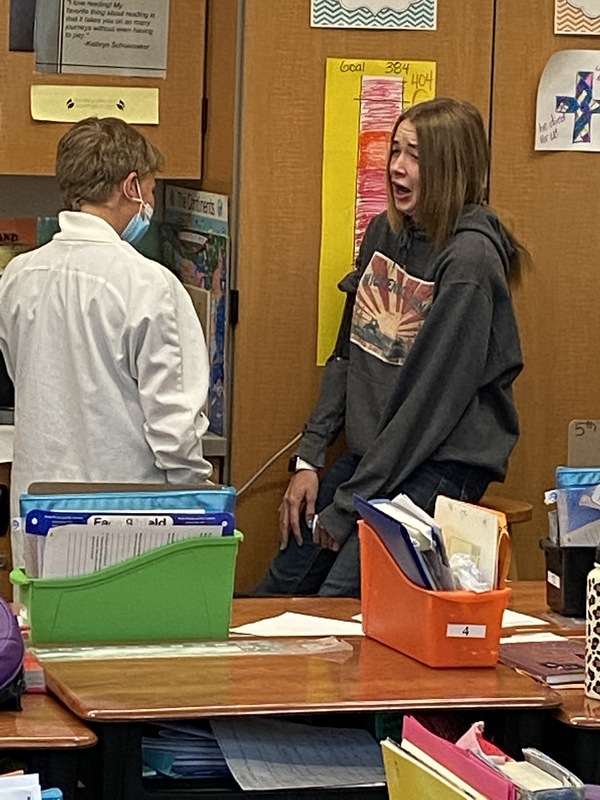 This patient is terrified of injections.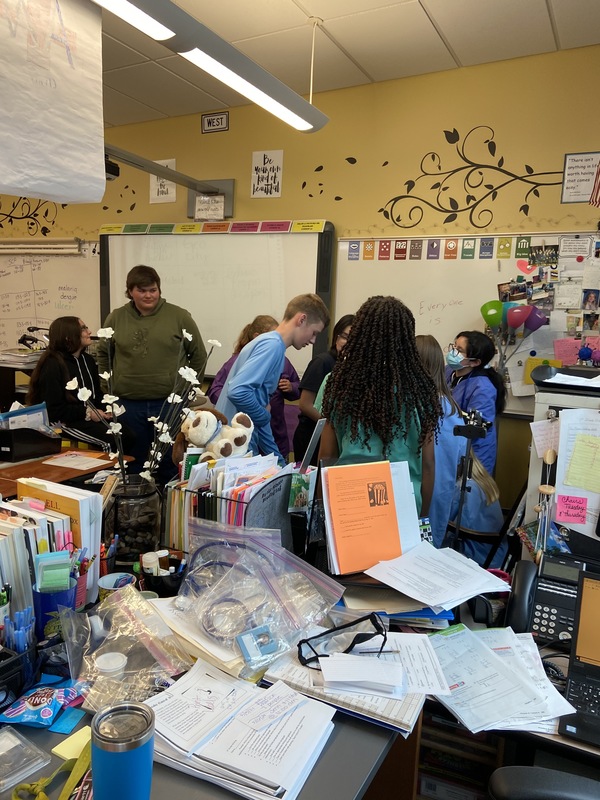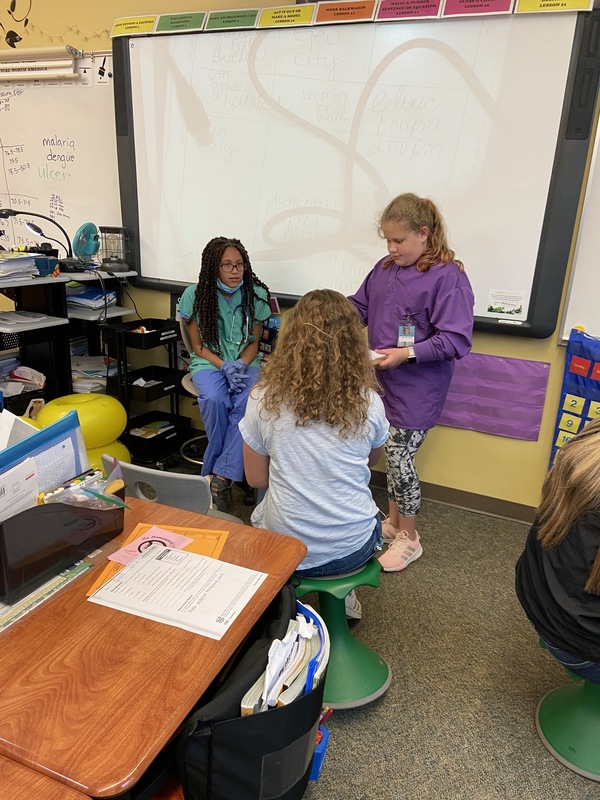 Dr. Ridnour and Dr. Hayes interviewing a patient about her skin condition.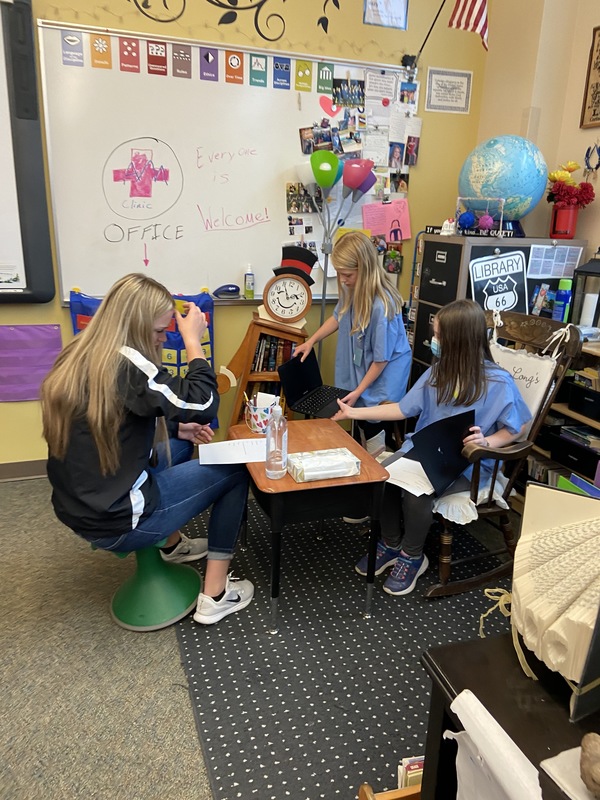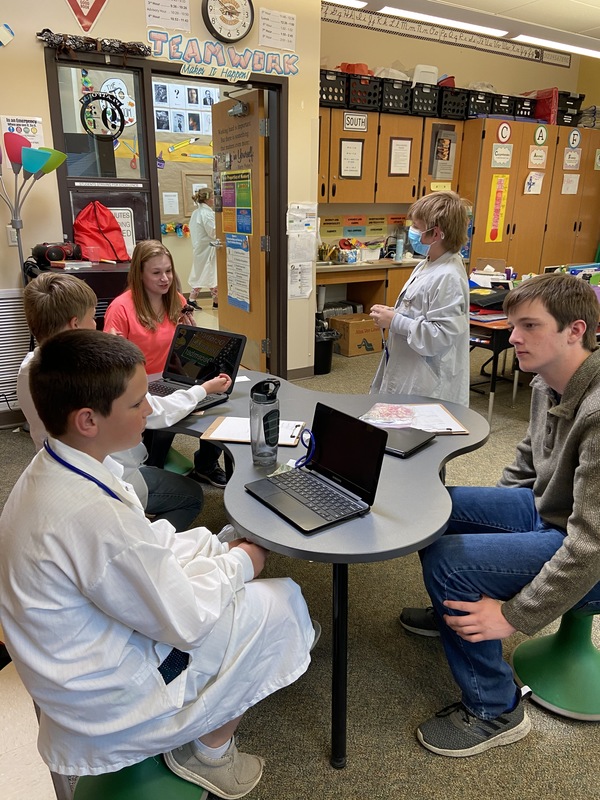 This patient is about to hear grim news from Dr. Hynson.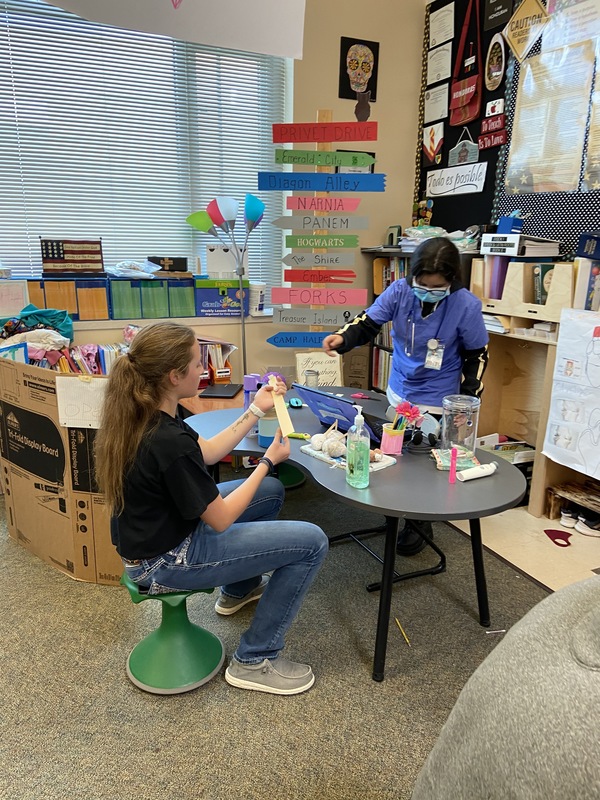 This patient is an alcoholic and needs intervention.
At one point the emergency room was very chaotic.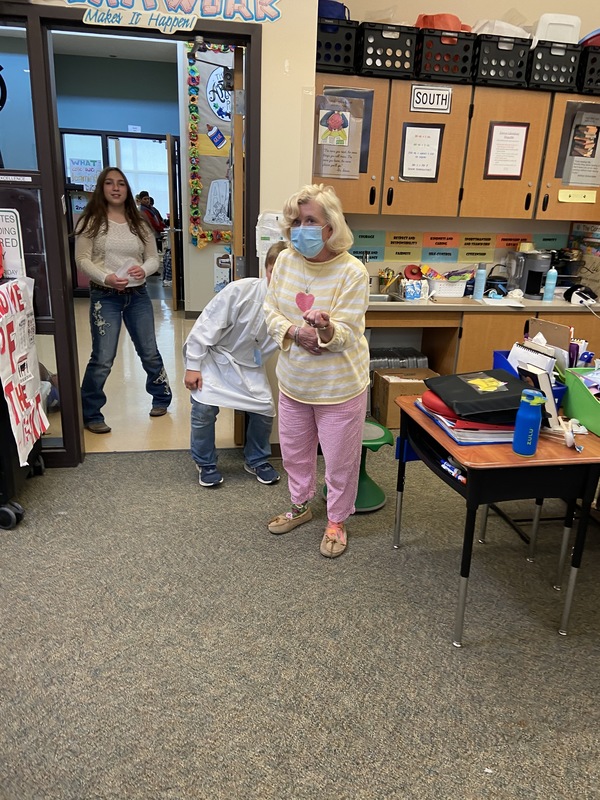 Mrs. Marick came to our clinic with a broken arm and a mental illness as well - she was a bulimic. The doctors were able to get her treatment as they discovered cancer in her stomach as well. Mrs. Marick is currently doing well and teaching at Prairie.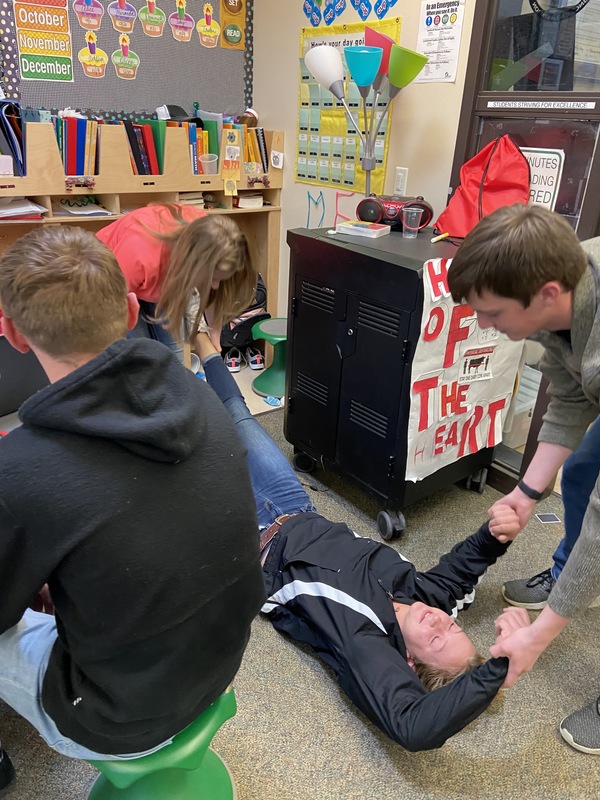 Bobbie Schreiner passed out - the doctors were able to treat her and she is doing well.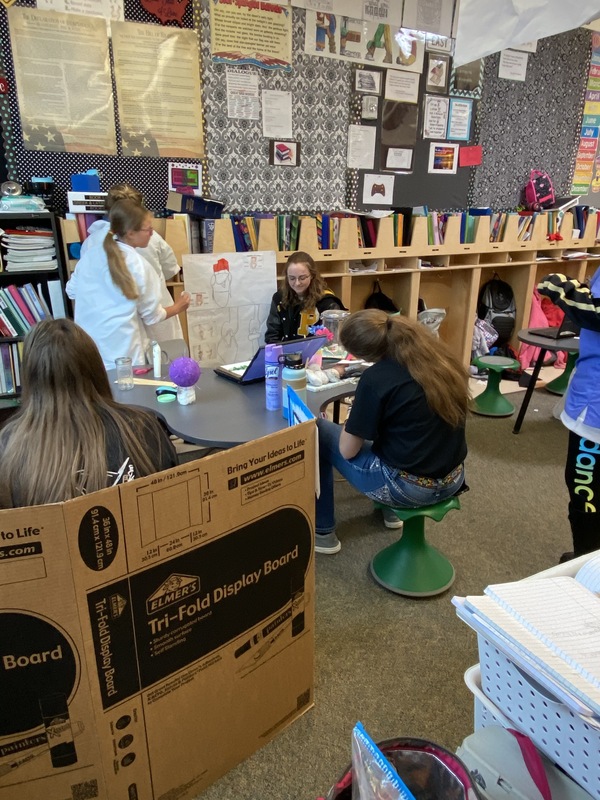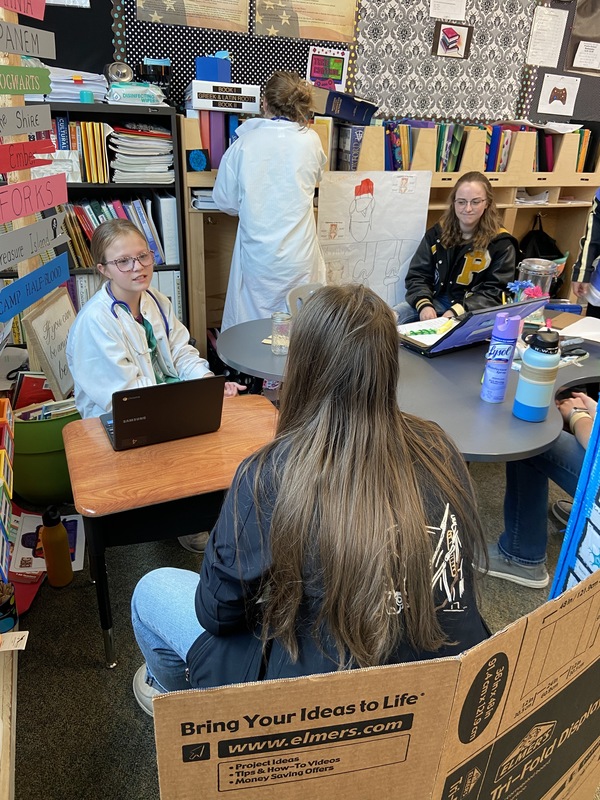 Dr. Funk interviewing a patient.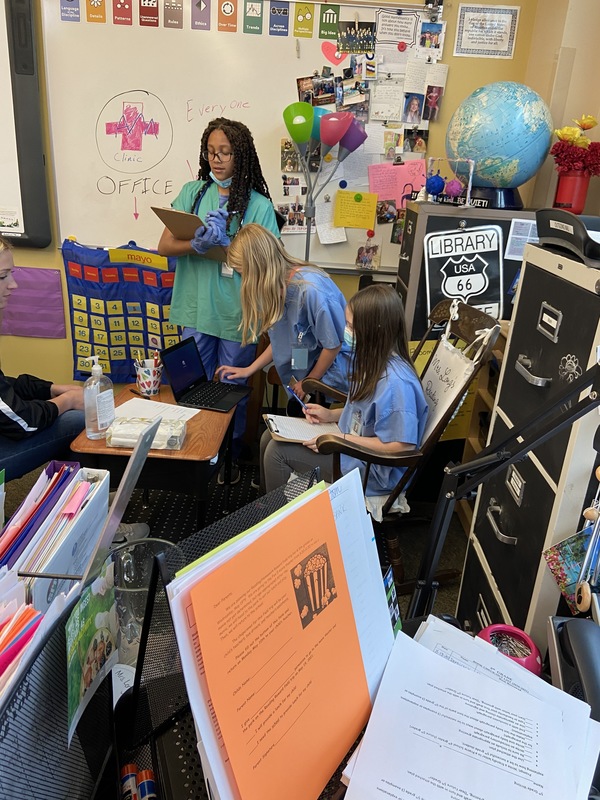 Dr. Hayes, Dr. Marler, and Dr. Stroud discussing a patient with severe addiction to illegal drugs.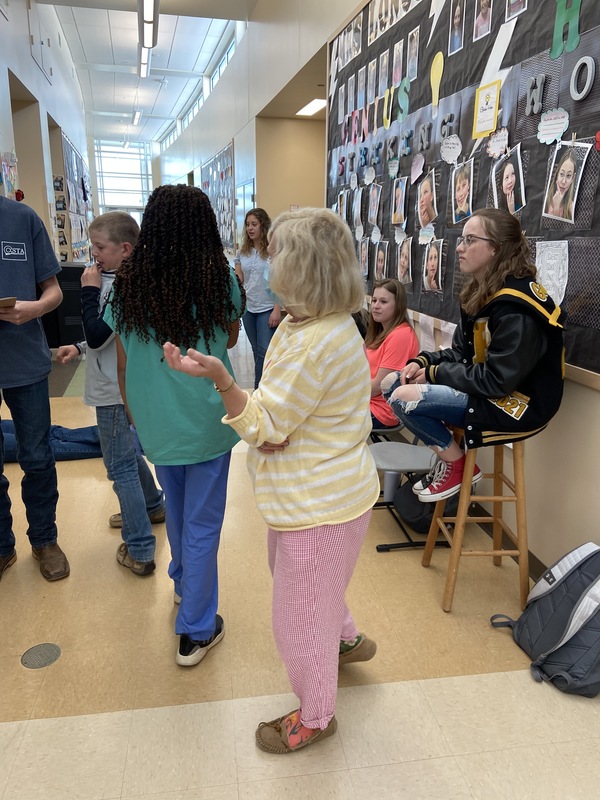 At one time the waiting room was pretty chaotic. Our doctors were able to treat all patients.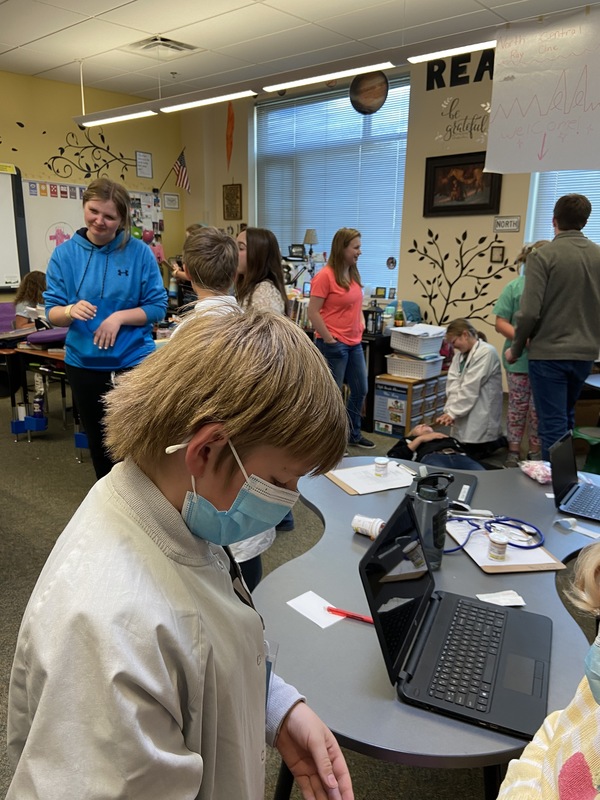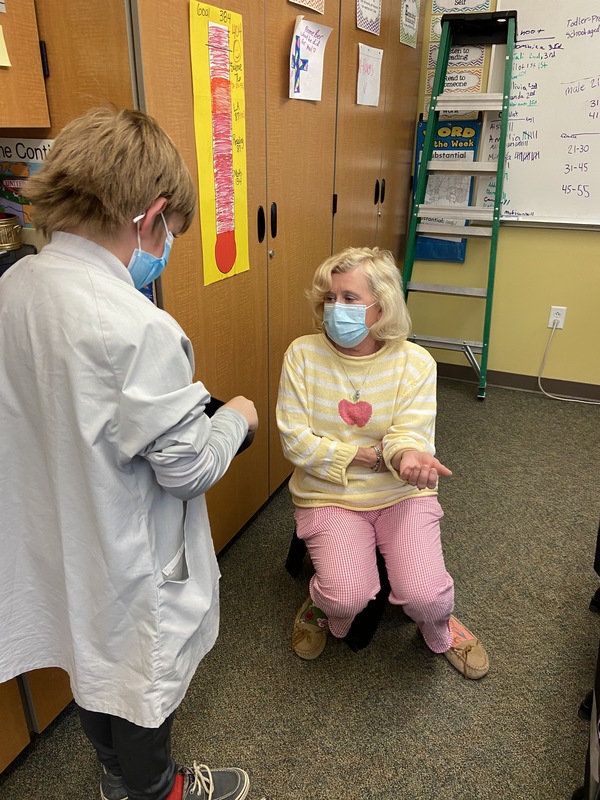 Dr. Rucker is about to take Mrs. Marick's blood pressure.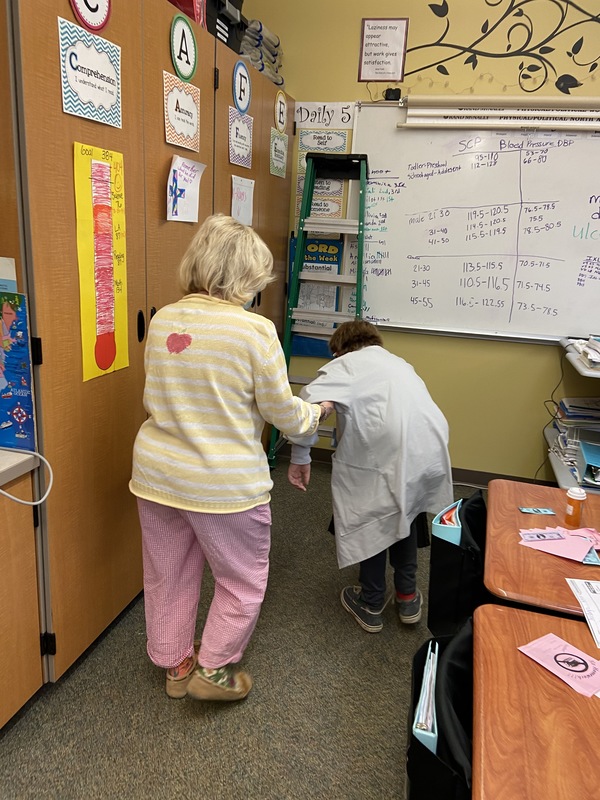 Mrs. Marick going to the X-ray room...she dropped a personal item and our kind doctor is picking it up.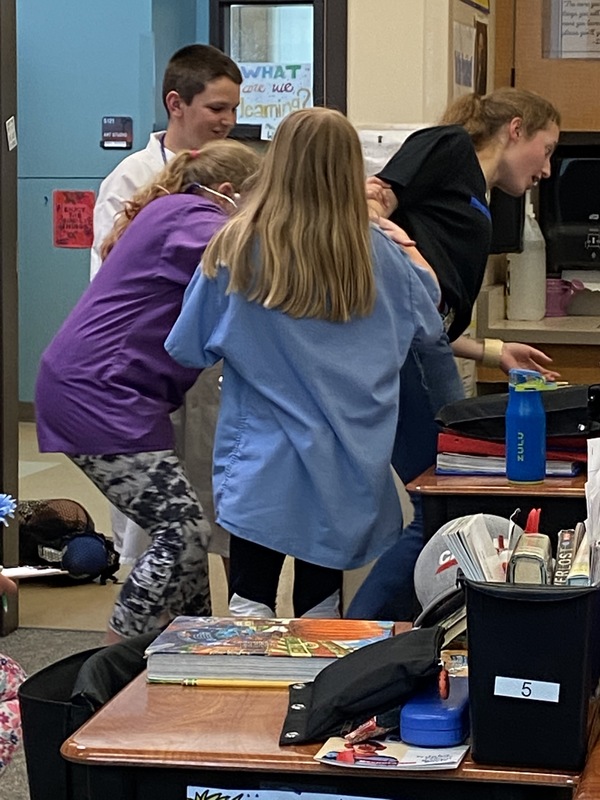 Three doctors had to deal with this difficult patient.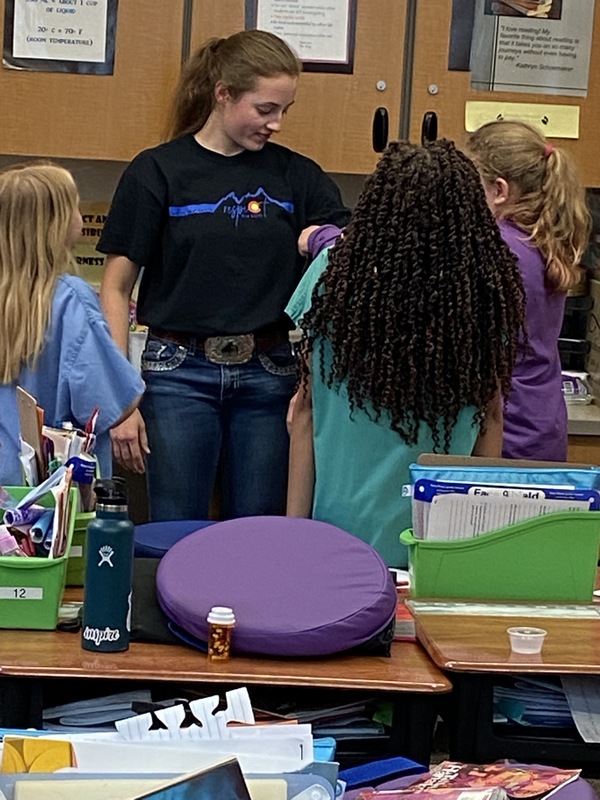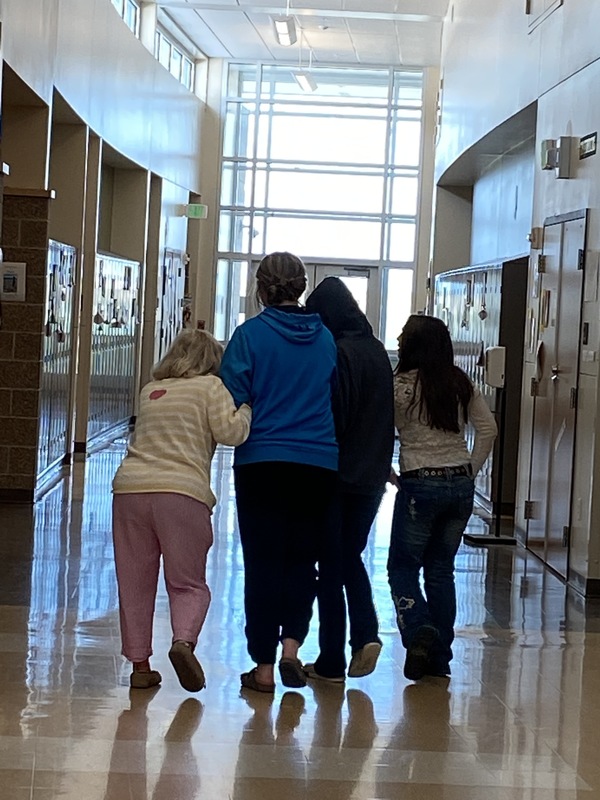 Patients leaving our clinics.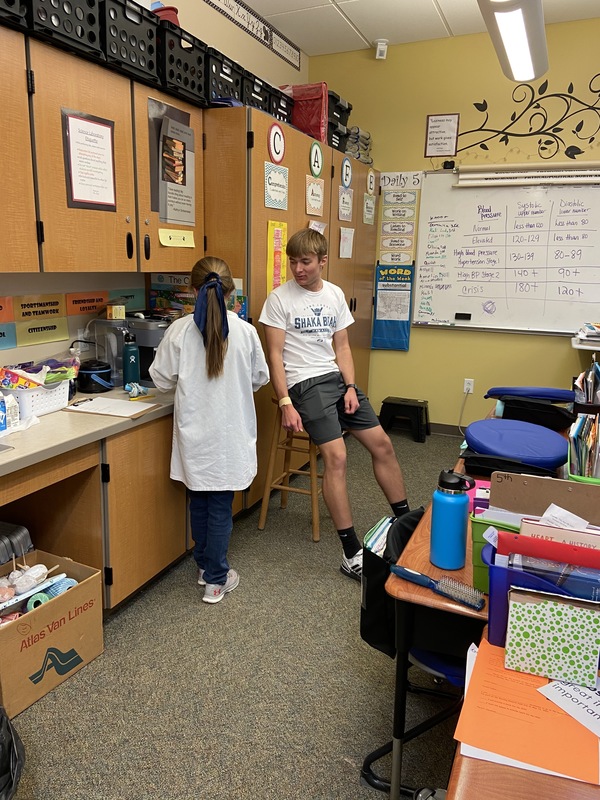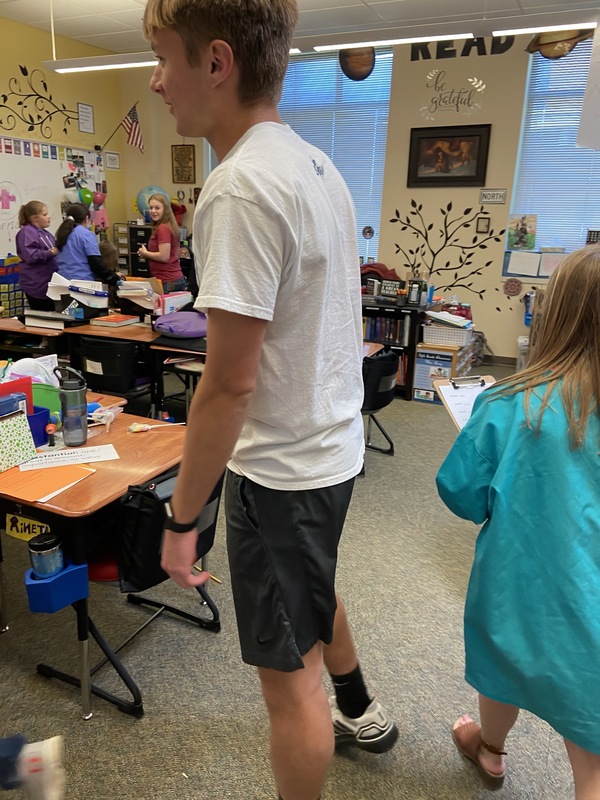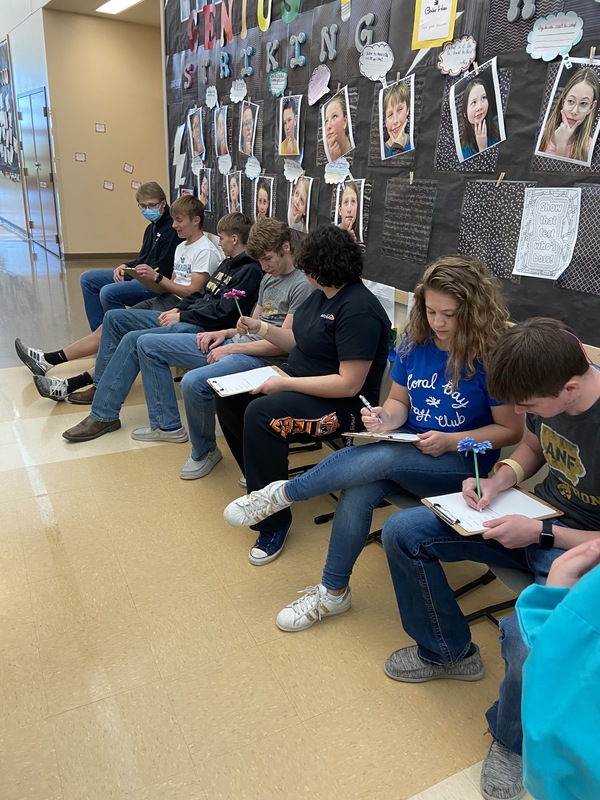 Sick students hoping to get into the clinic; they are suffering from various illnesses.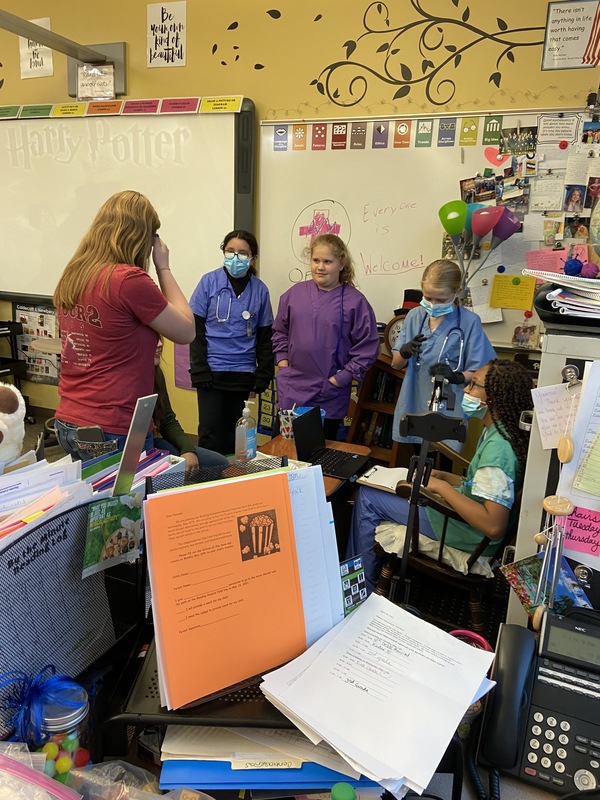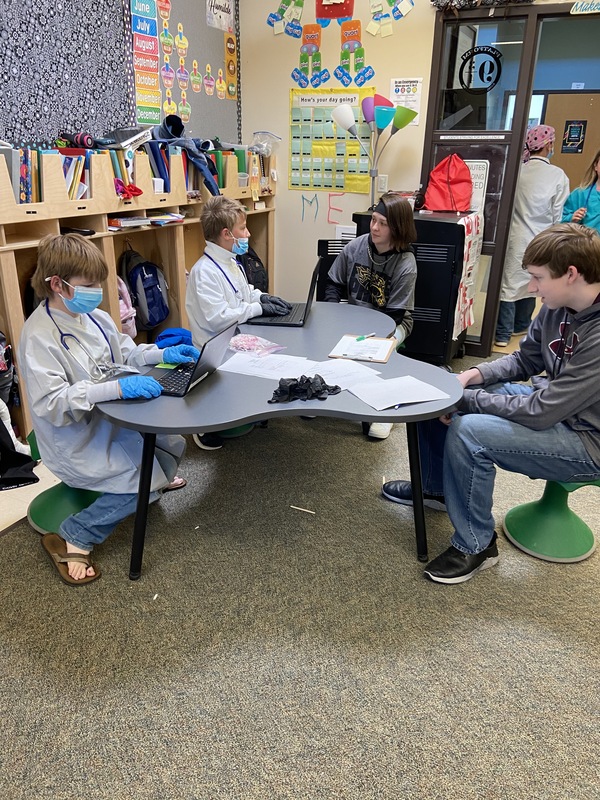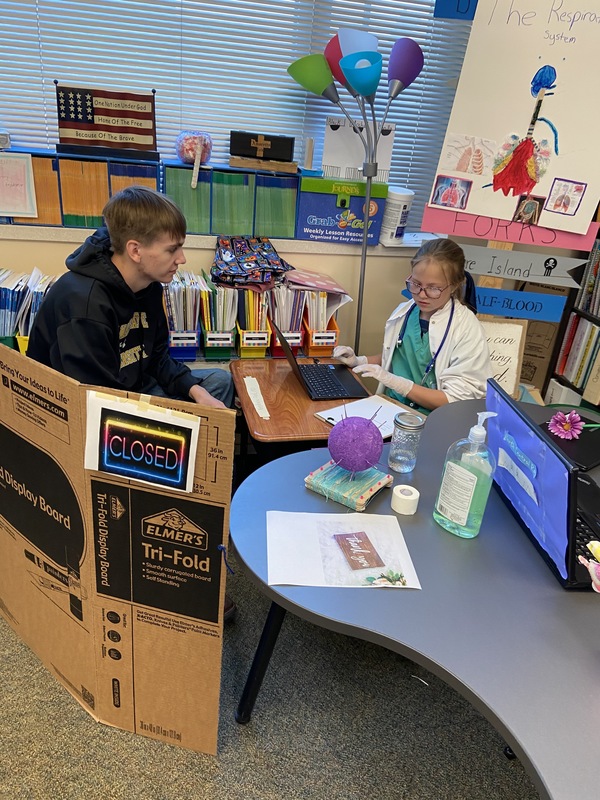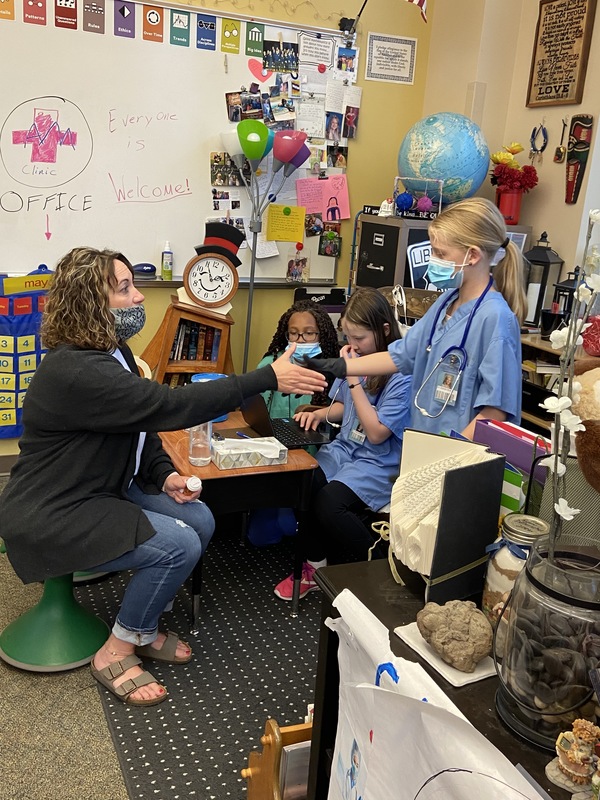 Mrs. Dollerschell coming to our clinic with high blood pressure; it was discovered she had a stroke by Dr. Hayes and Dr. Marler.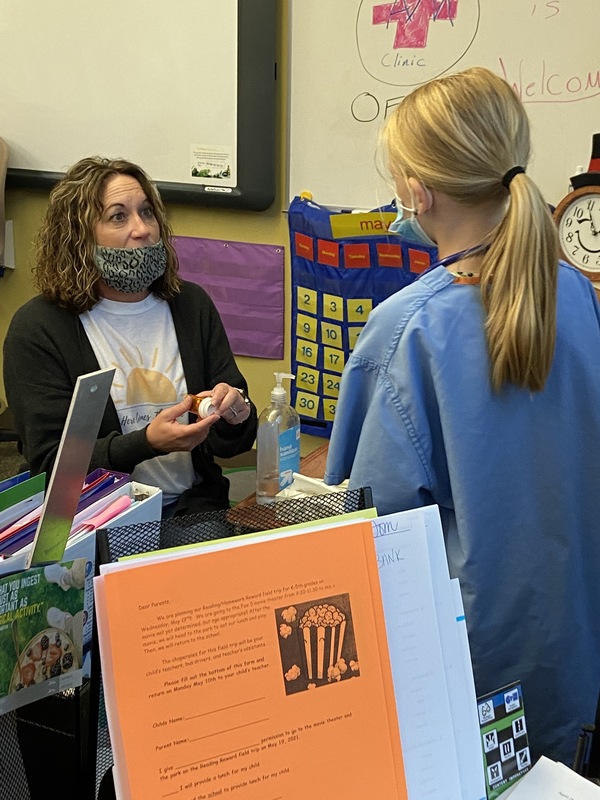 Mrs. Dollerschell getting some advise from Dr. Stroud on how to take her medication.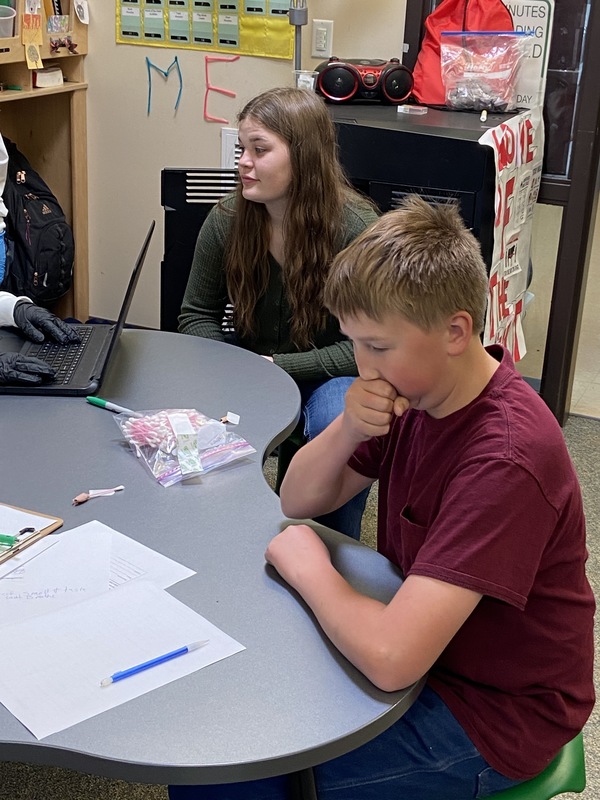 A patient with a severe cough coming to our clinic; he is a heavy smoker.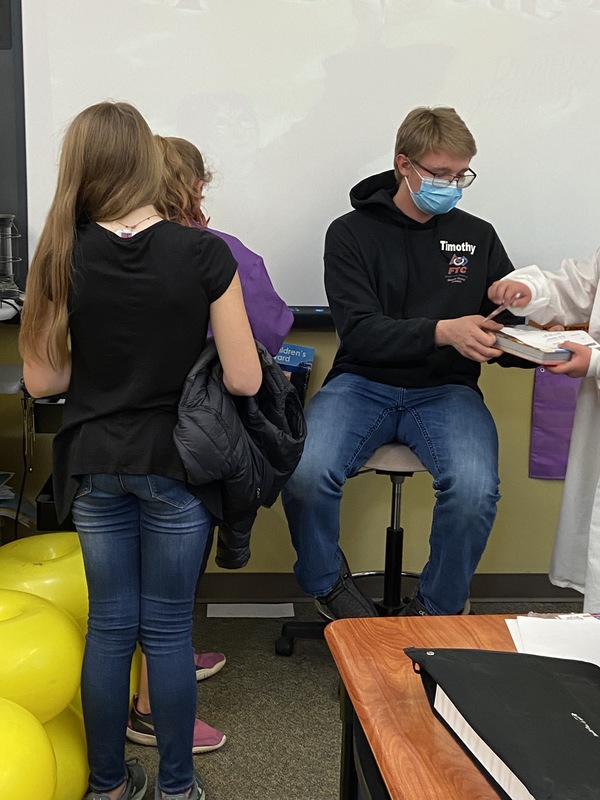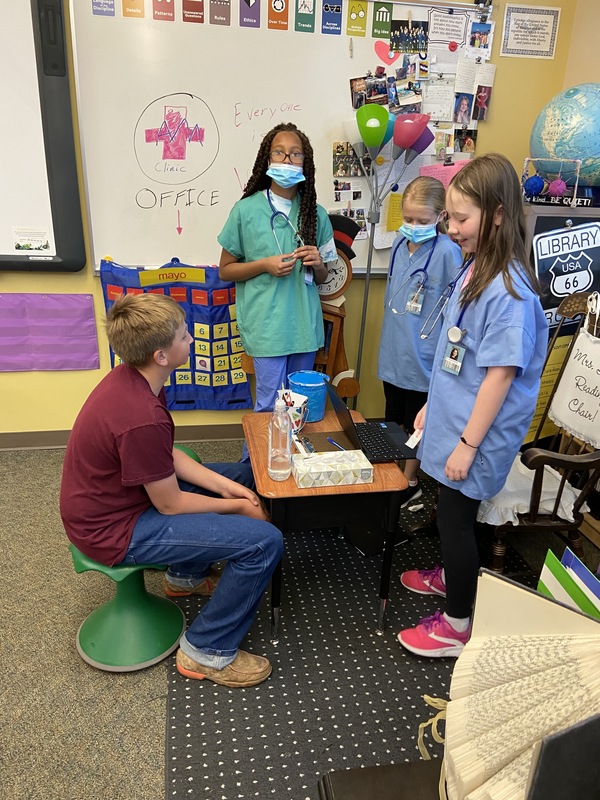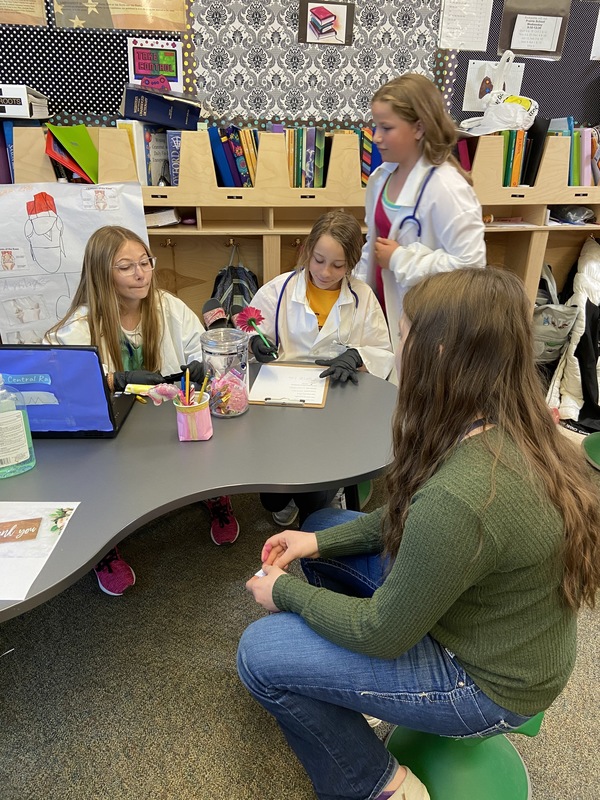 A patient being interviewed by Dr. Mertens and Dr. Samber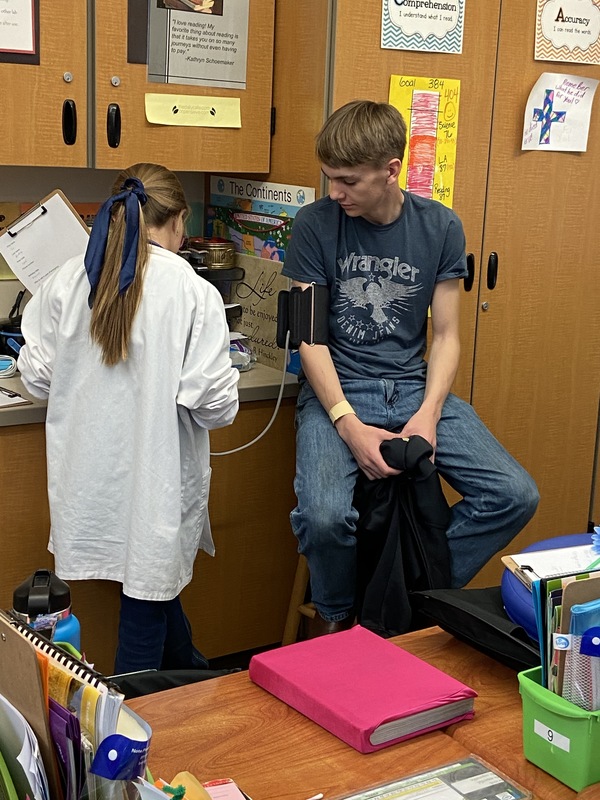 A patient seeing by Dr. Funk.
Dr. Sutter had a difficult job to figure out which patients were in most need of treatment.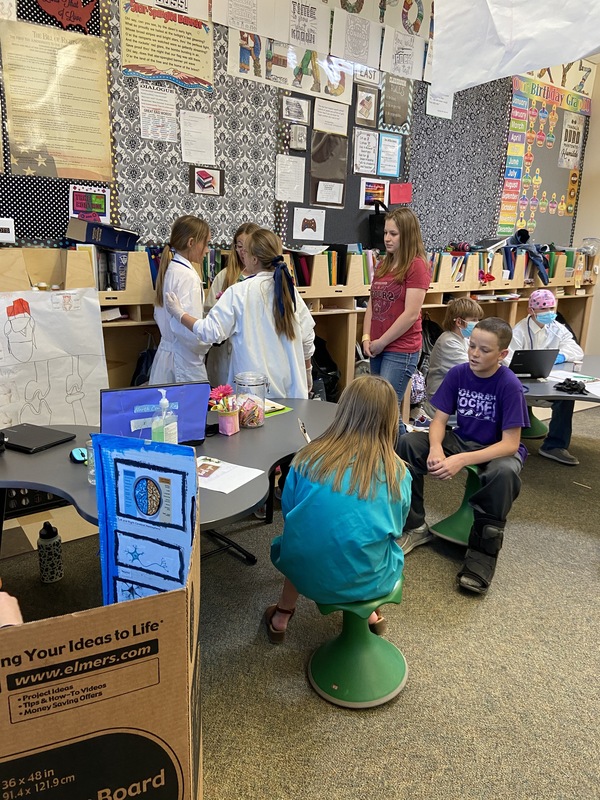 The doctors discussing the patient's situation on the background. Dr. Sutter interviewing another patient.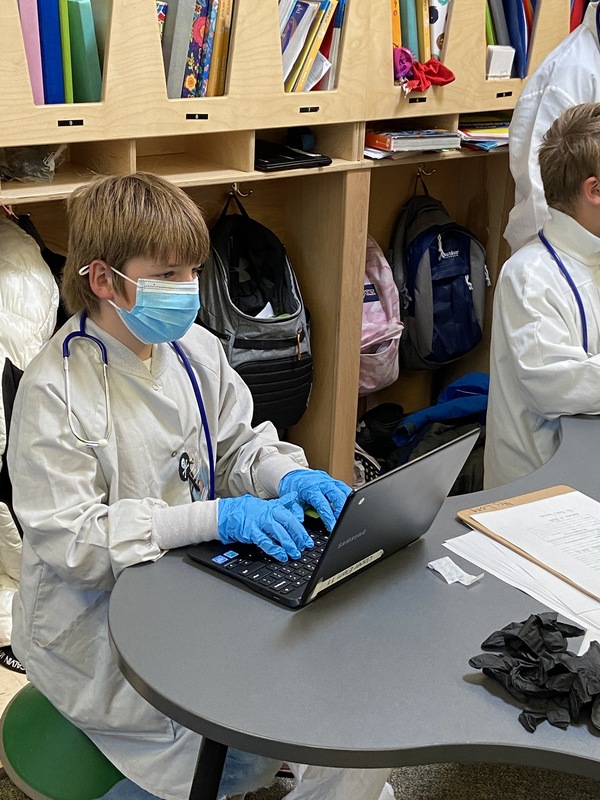 Dr. Rucker doing some research for one of our patients.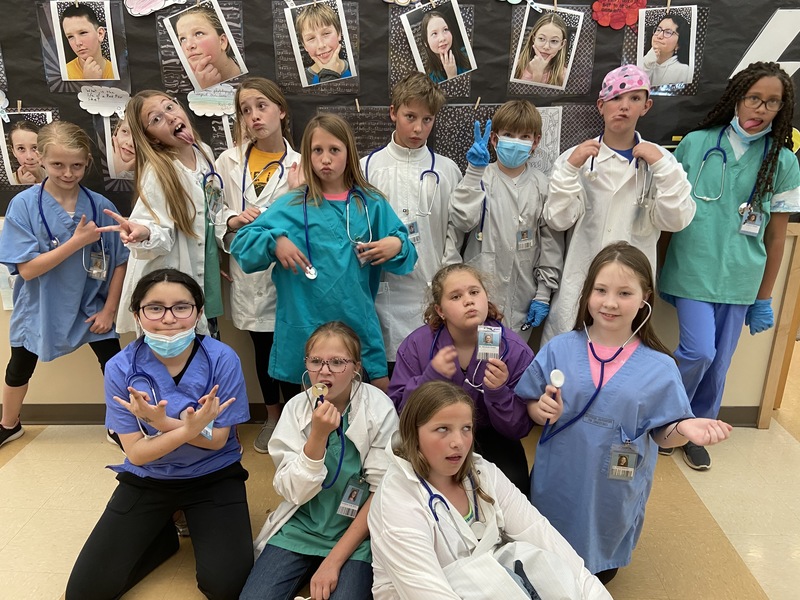 It was a very long day - our doctors are worn out and need some rest. Thank you everyone to make this day such a success.
Mrs. Long