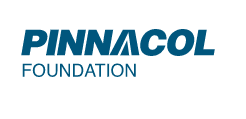 Pinnacol Foundation Scholarship
Andrea Kinnison
Monday, November 18, 2019
The Pinnacol Foundation is committed to supporting you and your education dreams.
We know that when a parent is seriously injured in an accident, life suddenly becomes a lot harder for the whole family. That's why we created our scholarship program — to ensure that despite things beyond your control, you still have an opportunity to pursue your academic goals.
Pinnacol Foundation scholarships may be used for four-year, two-year or trade programs at accredited colleges, universities, community colleges and vocational schools. They average $4,700 per student per year, and may only be used for the costs of attending school.